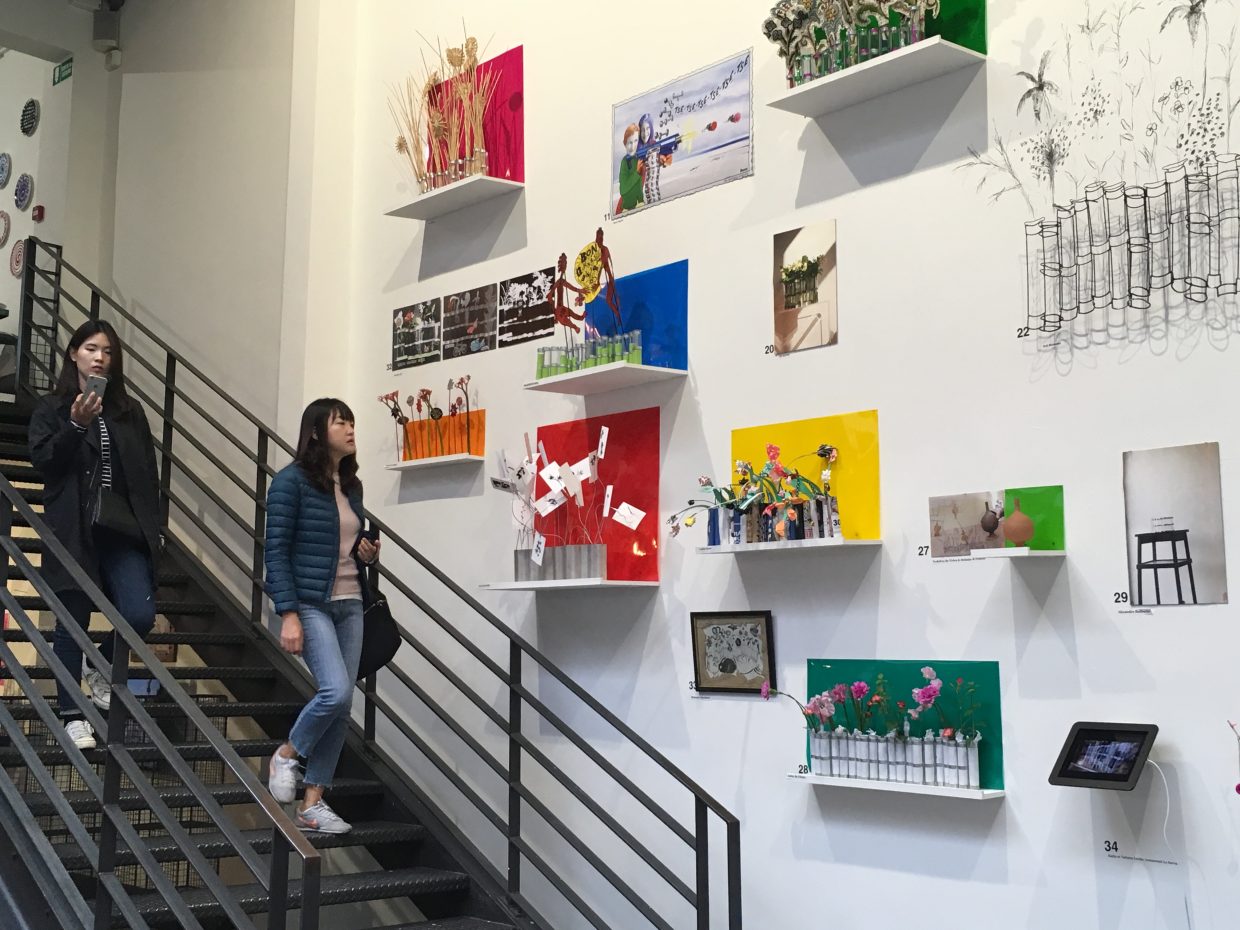 03 Jun

Chinese Millennials Are Still Coming to Paris, But How Do They Shop?

Paris is no doubt a dream destination for many affluent Chinese shoppers for its historic connection to the iconic luxury fashion houses. But there is a new kind of overseas shopper emerging in The City of Lights, and they are beginning to stray from the famous boulevards and romanticized routes so faithfully followed by their predecessors.

Despite a drop in tourism following a series of terrorist attacks in France, the country was the first European destination to receive 1.8 million Chinese visitors in 2016, according to a February report by Alliance 46.2. Millennials, aged 26 to 35 years old, made up 54 percent of travelers to France last year. Thanks to digital tools like WeChat and travel apps, these young and affluent Chinese travelers appear increasingly more independent in their travel planning, and are well-versed in the latest fashion trends and cultural and lifestyle events. Unlike the older generation, who may only focus on their purchasing agenda, millennials seek a meaningful shopping experience in the French capital.

Without question, the shopping preferences demonstrated by Chinese millennials represent a significant and major economic opportunity for the future of the global market. This makes it important for Paris-based brands and tour operators to keep up to date on emerging trends and habits to better adjust their product and experience offerings, as well as their communication and business strategy to millennial shoppers' needs.

Below, Juliette Duveau and Sophia Dumenil of The Chinese Pulse have highlighted some of the latest insights on the Parisian market, based on Chinese millennials' shopping habits.

From the well-beaten shopping track to a lifestyle shopping experience

Shopping is one of the key activities for Chinese tourists in Paris, who spend an average of 1,500 euros a week. Understanding that Chinese tourists are often time-constrained, tour operators are setting up efficient shopping routes in terms of location, brand mix offering, and tax free services.

But the new generation of Chinese tourists is traveling differently. Having more time for one destination, they are looking for more authenticity. The well-beaten shopping track has increasingly become so routine that it has lost a part of the Parisian soul, something, in fact, many of them are looking for.

Today, Chinese millennials want to include shopping into a more global experience and discover local 'art de vivre'. They are curious about local culture and want to experience Paris like a local Parisian would. They mix their shopping with lifestyle activities by choosing a nice area to in which stroll around, hanging out at small cafés, and going to the best neighborhood boulangeries. At the same time, they're visiting the latest concept stores they have already looked up on social media.

Last summer, one of China's top fashion influencers, Wenjun Lau, handpicked some of her favorite lifestyle and shopping spots by pretending she was a local Parisian. She used the expression "born in Paris" in her curated list, featuring famous names like Hotel Costes and The Broken Arm, that attracted more than 20,000 views. Among the places, she refers to is the Colette concept store, known for its contemporary fashion and lifestyle product selection. Colette's sales team confirms that the number Chinese millennials in their customer base tripled in the past five years, noting these customers previously were more focused on gadgets and accessories, and now they are much more interested in fashion and streetwear pieces.

Le Bon Marché gained attention last summer when blogger 周若雪Patty, who claims to have more than 1 million followers, posted photos of herself sampling gourmet products with a local renowned chef at La Grande Epicerie. The article was reposted more than 500 times.

Chinese travelers are also passing along tips to their friends. Chen and Olivia, two Chinese shoppers encountered in lifestyle concept store Merci, said they found out about the shop through their friends' Weibo posts, as well as through consulting XiaoHongShu (Little Red Book), a popular Chinese social platform for cross-border e-commerce.

Thanks to its presence on Chinese travel website Ctrip, Canal Saint Martin, known for its youthful, creative spirit and 'frenchy' fashion shops, is also gaining popularity among Chinese travelers.

From luxury maisons to creative labels

Paris's historic luxury maisons, known for their "savoir faire", their quality, and international recognition, still fascinate many Chinese shoppers. Being based in Paris, most of the luxury houses can offer competitive prices, helping fuel the Chinese shopper's demand for luxury in Paris.

Yet, even though there are still long lines in front of Louis Vuitton's flagship store on the Champs Elysée, a new quest is emerging among the most creative Chinese millennials: the discovery of the contemporary fashion side of the city. They aspire to shop at more urban and hyped brands available in Paris.

Chinese millennials have acquired a strong knowledge base and expertise about fashion consumption, thanks to their extensive travel experience, the strong presence of international brands in China, and the instant flow of information on social media.

Here is a sampling of some of the brands that are currently becoming an alternative to conventional luxury consumption for young and trendy Chinese shoppers in Paris:

Up and coming fashion labels

Creative labels, including Vêtements, Acne Studio, APC, Jacquemus, Kitsune, Olympia Le Tan, and Ami, are generating a growing buzz on social media in China, with more mentions in fashion editorials, blog posts, and tags by KOLs.

In Asia, Vêtements made its debut when K-Pop megastar G-Dragon wore the label. G-Dragon has a huge influence in Asia, especially in Korea and China, where he influences not only ordinary people, but other celebrities. One of his fans, Chinese actress Yang Mi, soon after posted a selfie on Weibo wearing a Vêtements sweatshirt, marking this brand's first unofficial step into China. Gogoboi, another important fashion influencer in China, attracted more than 7,000 likes with a simple picture featuring a Vêtements sweater.

The popular TV series "Ode to Joy II", which aired in China in May, attracts online discussion about what the actresses in the show are wearing. In one episode, actress Wang Ziwen wears a Jacquemus red dress.

Fakeshion, a Weibo blogger with nearly 1 million fans posted an article on its WeChat platform to introduce the brand concept of Jacquemus and the inspirations of the young French designer behind the brand, Simon Porte. Meanwhile, Voicer, a famous online magazine about fashion, design and lifestyle, published an in-depth article called "Why can ACNE Studios can take over the cool kids'wardrobes for 20 years without advertising?" The article, which tells the brand's story, was shared on Voicer's WeChat account and attracted more than 35,000 views in less than 24 hours.

Contemporary premium fashion brands

Accessible, yet premium fashion brands are booming in Paris as they represent a beneficial ratio of creativity vs. price, with designs incarnating the French fashion spirit: romanticism, hype, and chic.

Brands like Maje, Sandro and Iro benefit from their existing presence in China (Maje and Sandro was bought by a Chinese investor last year) and are able to communicate and build their Parisian notoriety among young Chinese.

Other contemporary French brands with a similar price positioning, such as Sessùn and Ba&sh, have also begun to attract Chinese shoppers in Paris streets. "We have a growing number of Chinese consumers coming to shop here," a Sessun salesgirl in Haut-Marais's shop said. "They come in the neighborhood to visit the concept stores nearby and discover our shop while walking."

Many young Chinese shoppers are willing to explore this more affordable style in Paris thanks to the combination of a quality retail experience and a close proximity to luxury boutiques.

To sum up:
The generational switch among Chinese shoppers is beginning to lead Paris-based brands and tourist service providers to rethink their strategies and leverage in terms of digital presence to attract Chinese millennial travelers.
The historical, classic, luxurious, and romantic perception of Paris is no longer sufficient for attracting millennials. Another dimension needs to be added into the shopping experience in order for shops to compete as a top destination.
The Parisian lifestyle and contemporary creativity needs to be valorized and emphasized for brands to stay attractive to the Chinese global shoppers of today and tomorrow.
Chinese millennial tourists are a mixed group with different desires, sensibilities, and values that brands need to understand to incorporate in their brand strategies.
Originally published on Jing Daily.