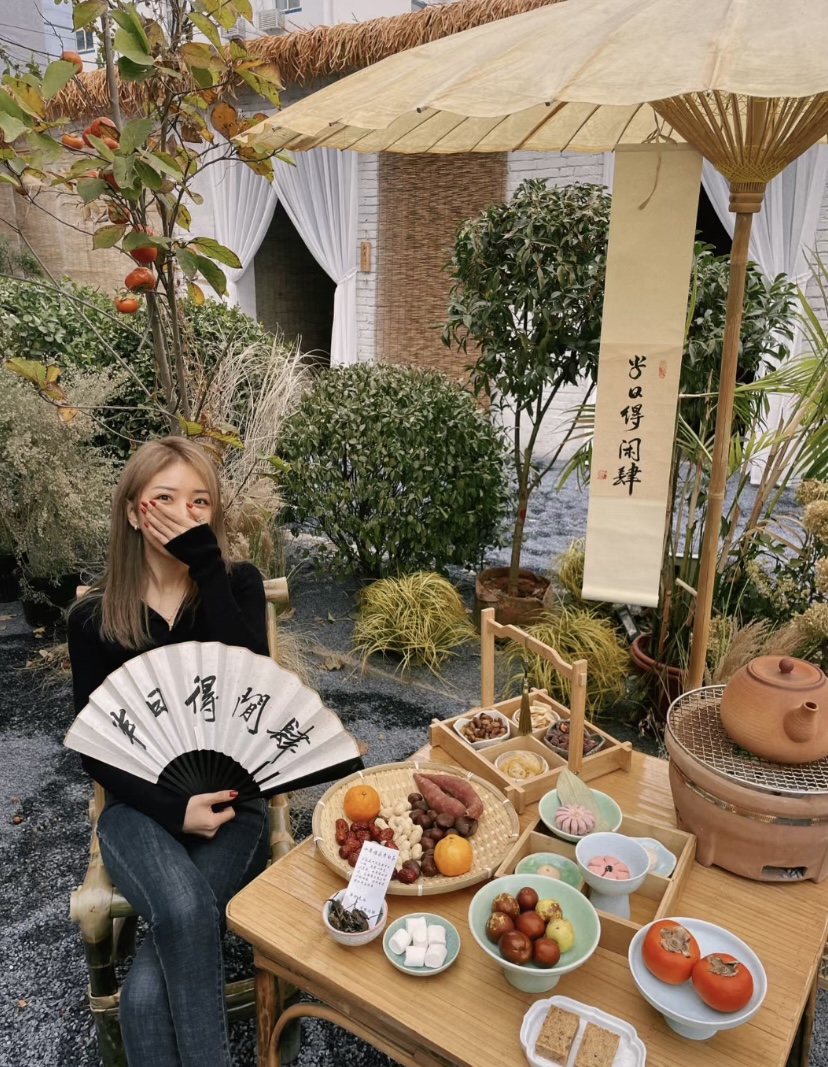 20 Jan

Mindful social eating leads the post-Covid food consumption

The three years of strict Covid control is over, but Chinese consumers' lifestyle has been fundamentally impacted. 2022 has seen a boom in mindfulness, a sense of well-being, and slow-life aspirations. This trend will continue to evolve in 2023 with a growing favor for local tastes and a come back to Chinese traditional social habits.

On daily food consumption, Chinese young consumers are more and more conscious & mindful of food safety, natural ingredients, and transparent sourcing. This has been further integrated into the rising interest in the traditional Chinese tea culture, which is readopted by the trendy young Chinese as a slow-life social practice. On Chinese social media Red (Xiaohongshu),  in 2022, the number of posts related to "going for tea" rose by 532%  YOY.

Photos: Chinese young consumers visiting the traditional tea house in Chengdu. Red user @Udon的小生活
Stove-boiled tea has become the new slow-life social ritual this winter
Stove-boiled tea has become the most popular social-eating practice among young people. It is a traditional
tea-drinking practice
originating from the minority culture in Yunnan. It became a buzzing activity this winter with 190K notes and 11M views on RED thanks to people's rising interest in Chinese traditional tea culture and their longing for a slow life. The activity refers to roasting loose tea leaves and boiling them in a pot on the traditional stove. It is usually served together with various traditional Chinese desserts,  snacks, and fruits. The decor of the stove-boiled tea-drinking ritual places also highlights traditional cultural elements such as calligraphy & lanterns. The advantage of this activity is that it involves natural tea boiling with healthy food accompanying, while people can gather together and take their time to spend the mindful eating moment with their friends.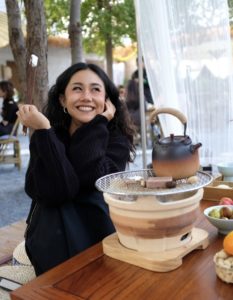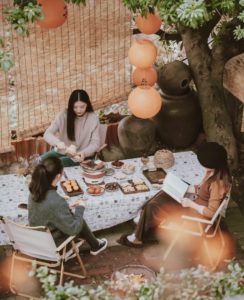 Photos: Chinese consumers having stove-boiled tea in traditional Chinese tea houses. Red users @Aviva-Lee (L), @奈田小发 (M&R)
Local C-beauty brands are responding promptly
In order to deeply connect with local consumers, Chinese beauty brands have already taken action to ride on this trend. For example, local fragrance brand @Fushengliuji launched a series of teacup-like candles to accompany the stove-boiled tea-drinking ritual. Another C-fragrance brand @Melt Season also posted stove-boiled tea-related social media content on Red to speak directly to the community.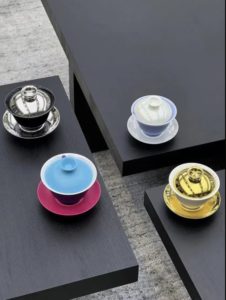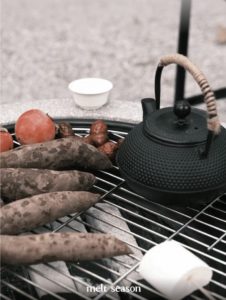 Photos: @Fushengliuji official WeChat account (L&M); @Melt Season official Red account (R)
Cover photo: Red user @果儿同学
Contact us  to learn more about the latest mindful & healthy Chinese food consumption trends