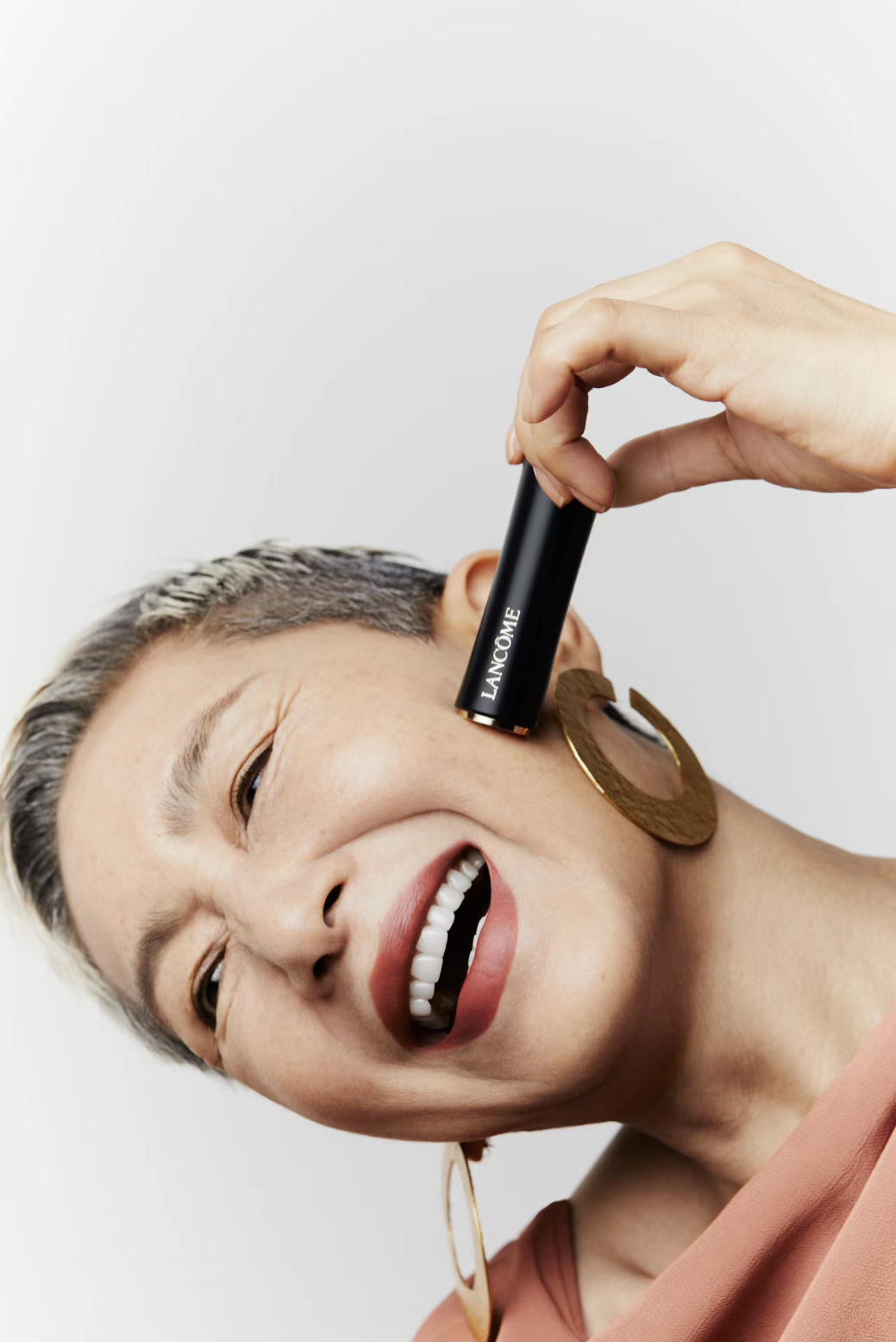 25 Sep

SILVER GENERATION IS GLOWING

During this 2023 summer, the Chinese entertainment industry put the highlight on the silver generation, encouraging and valorizing elderly celebrities to go under the spotlight.

 Trendy Silver Entertainment Celebrities on Chinese Screen
This trend was leaded by the TV show 'Call Me by Fire' Season 3 which was reported as the top show on the Variety Hot List. It featured over 32 male celebrities averaging 41 years old. Out of these, 17 would re-debut in a new men's group.  RED has a dedicated a section to the show to share the latest content with 24.7 million views. Charisma Silver celebrities sparked renewed fan support through QQ music, WeChat mini-programs, and Mango TV, with elder fans spending money to vote for them, hoping for a higher debut and popularity ranking.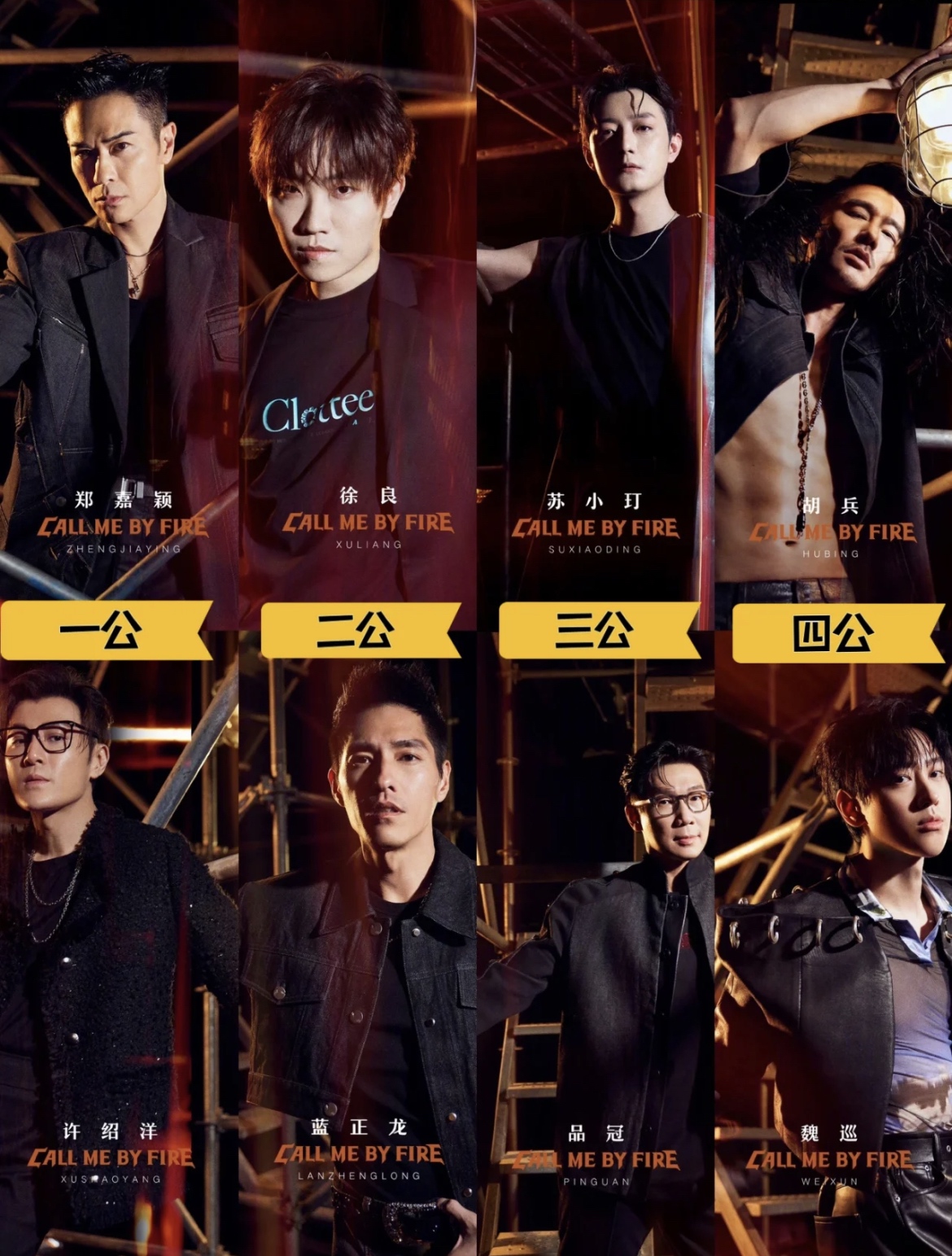 Photos: Chinese Seniors Celebrities in program 'Call Me By Fire' performance posts. Weibo user @Call me by fire 披荆斩棘 
On August 4th,2023, the hit Chinese comics TV adaptation urban fantasy TV series 'I Am Nobody'(异人之下) was released on Youku. The animation surpassed 3B views with a rating of 9 on the top cultural rating app Douban. Despite the actors portraying elderly characters averaging over 70 years old, their dialogue incorporate trendy pop culture references, charming younger audiences as the "contrast cute".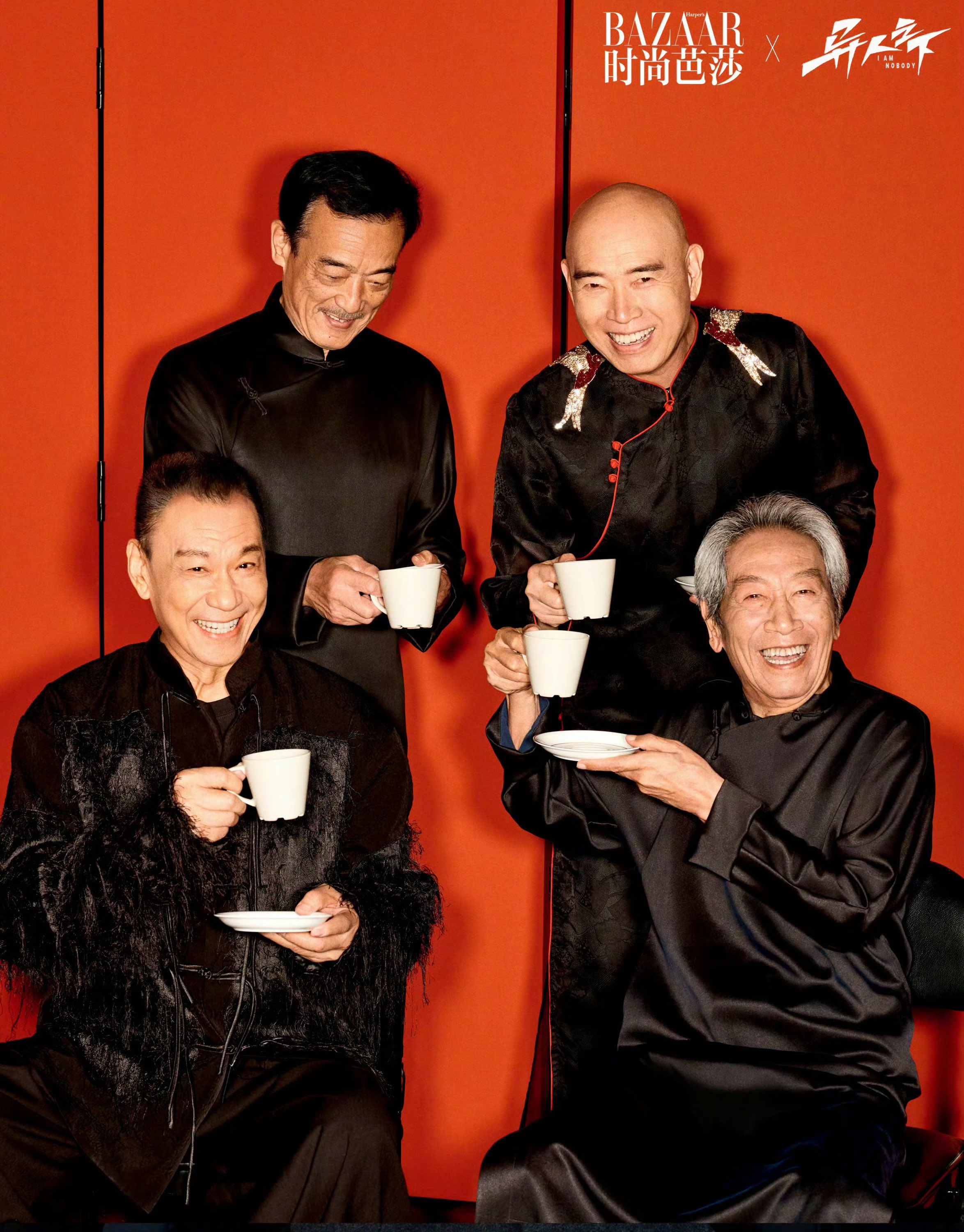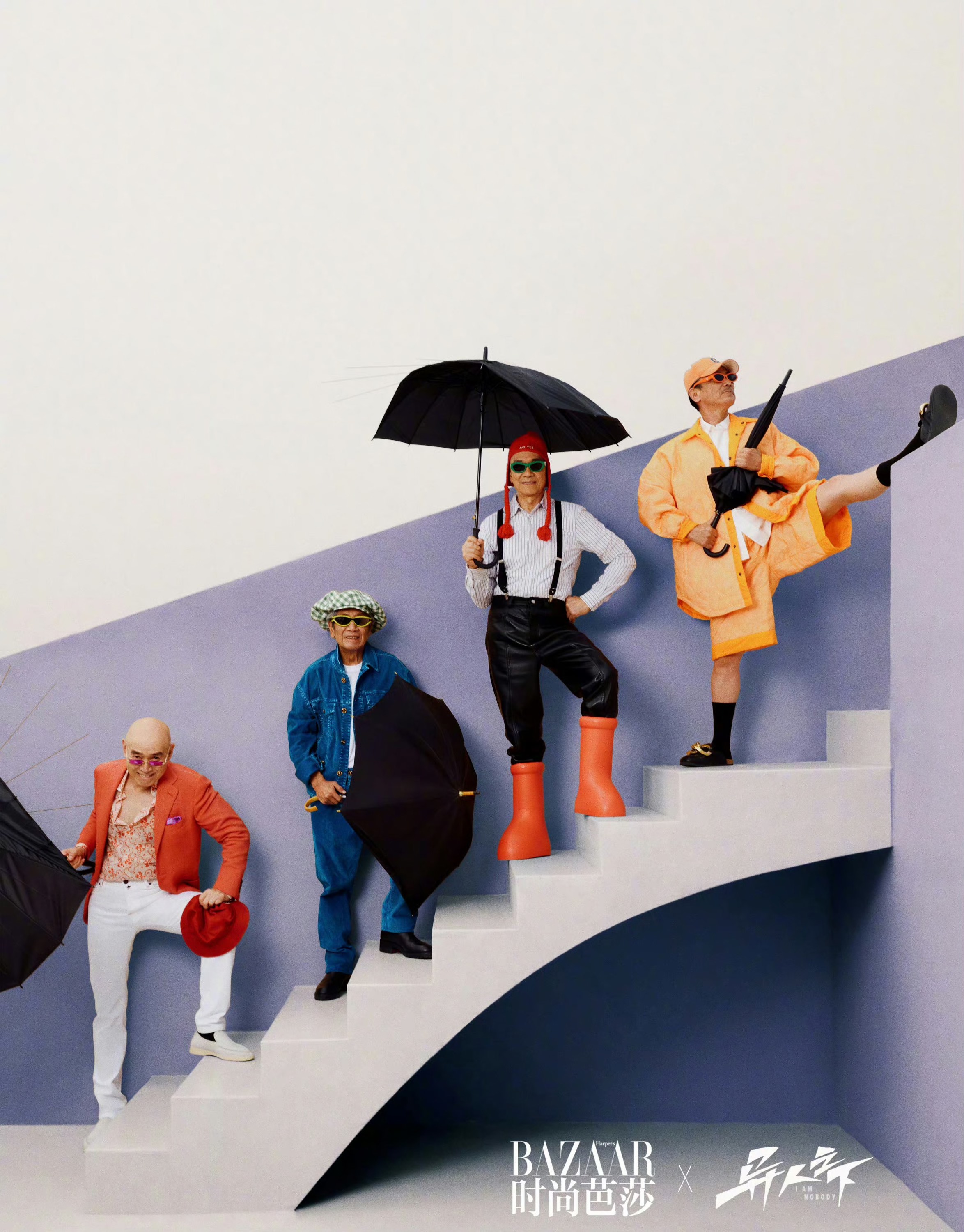 Photos: Chinese Seniors Actors @Wang Xueqi, @Zhang Qi, @Shen Baoping, and @Wang Kuirong in BAZAAR August photo shoot with dopamine style
Chinese E-Commerce Elder Models are Buzzing
According to Quest Mobile's "2023 China Mobile Internet Spring Report," active seniors are becoming a significant group in e-commerce and fashion. They are more engaged online and spend more than younger generations. During the 2023 618 shopping festival, the "post-60s and 70s" age group, saw the highest growth in new users on platforms like Tmall exceeding 20%.
This trend led the fashion industry to feature senior models in E-commerce launches. Ma Jie, the hottest model who starred in Lancôme ads, later became a social media personality with her aging but trendy attitude and look. She recently appeared in the shoe label UGG's "Maillard" campaign.

Photos: Elderly models Ma Jie  shooted for LANCÔME lipstick and UGG shoes label ad campaign. RED user @MaJie马姐 
Tmall's "Silver Hair Modern Plan" paired 6 major silver-haired KOLs, including @KangKang and Grandpa(康康与爷爷), @Han and his Grandson(老韩和外孙),  and @Uncle Harley(哈雷大叔) with Gen Z influencers. They also collaborated with Meitu and organized public photo sessions in Shanghai's Yuyuan, involving three generations in front of heritage brand stores. This innovative approach reinterprets tradition, influences senior consumer behavior, and supports heritage brands.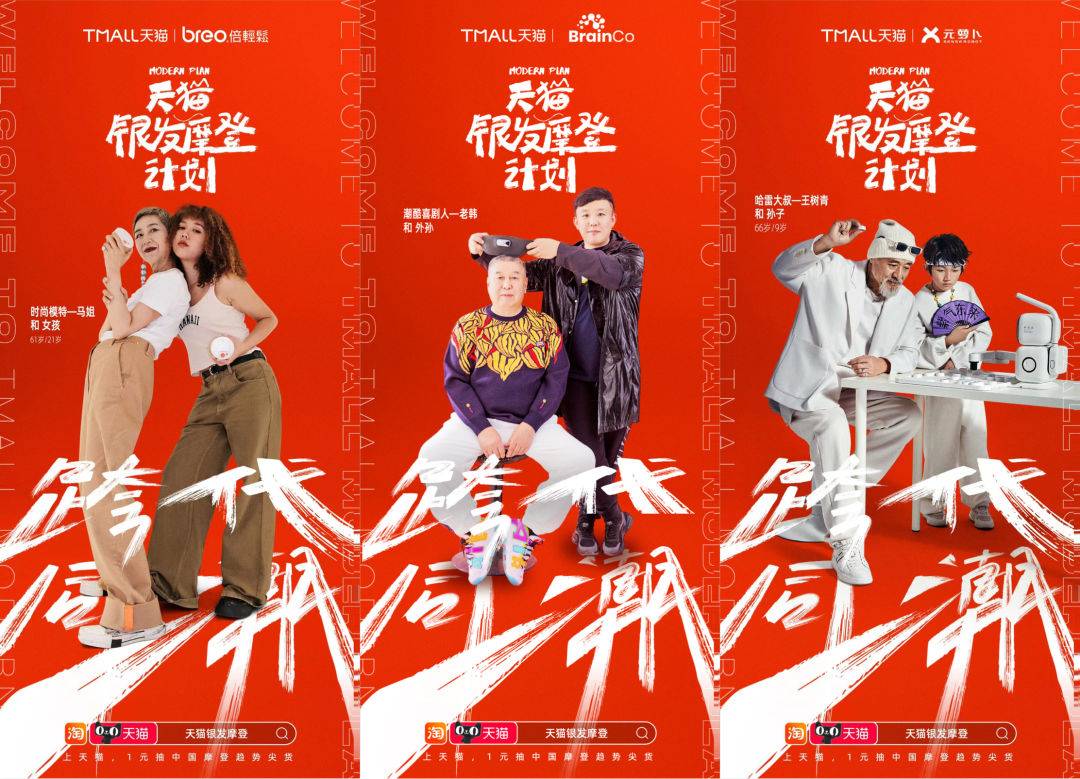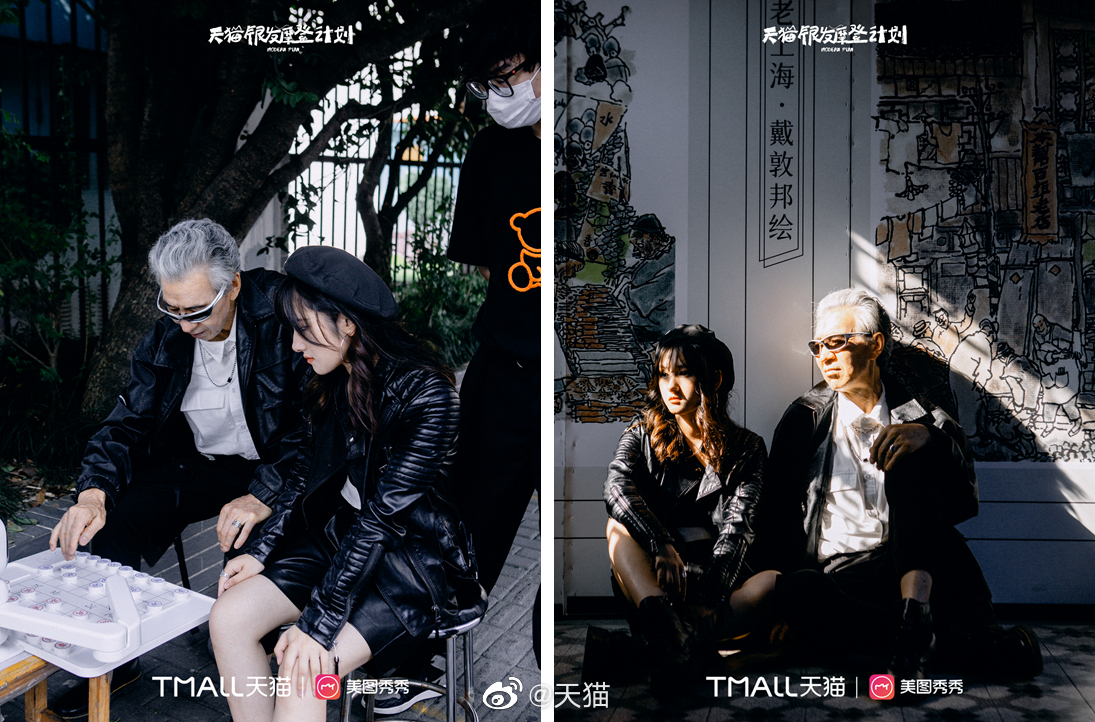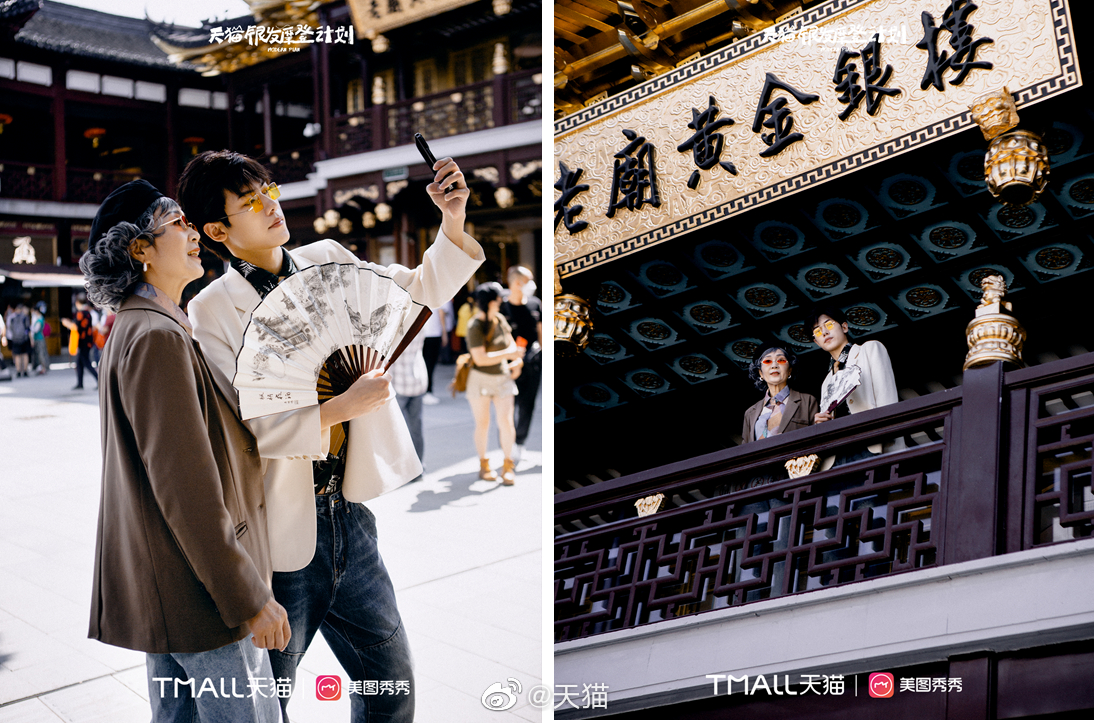 Photos: Tmall's Weibo account
Embracing elderly models primarily targets the younger audiences, promoting a shift from 'fighting aging' to 'appreciating aging.' This aligns with trends like 'silver-haired chic' and 'filial economy,' addressing the emotional beauty and fashion desires of the older generation.
Contact us to learn more about the Silver Gen Trends & communication strategy in China