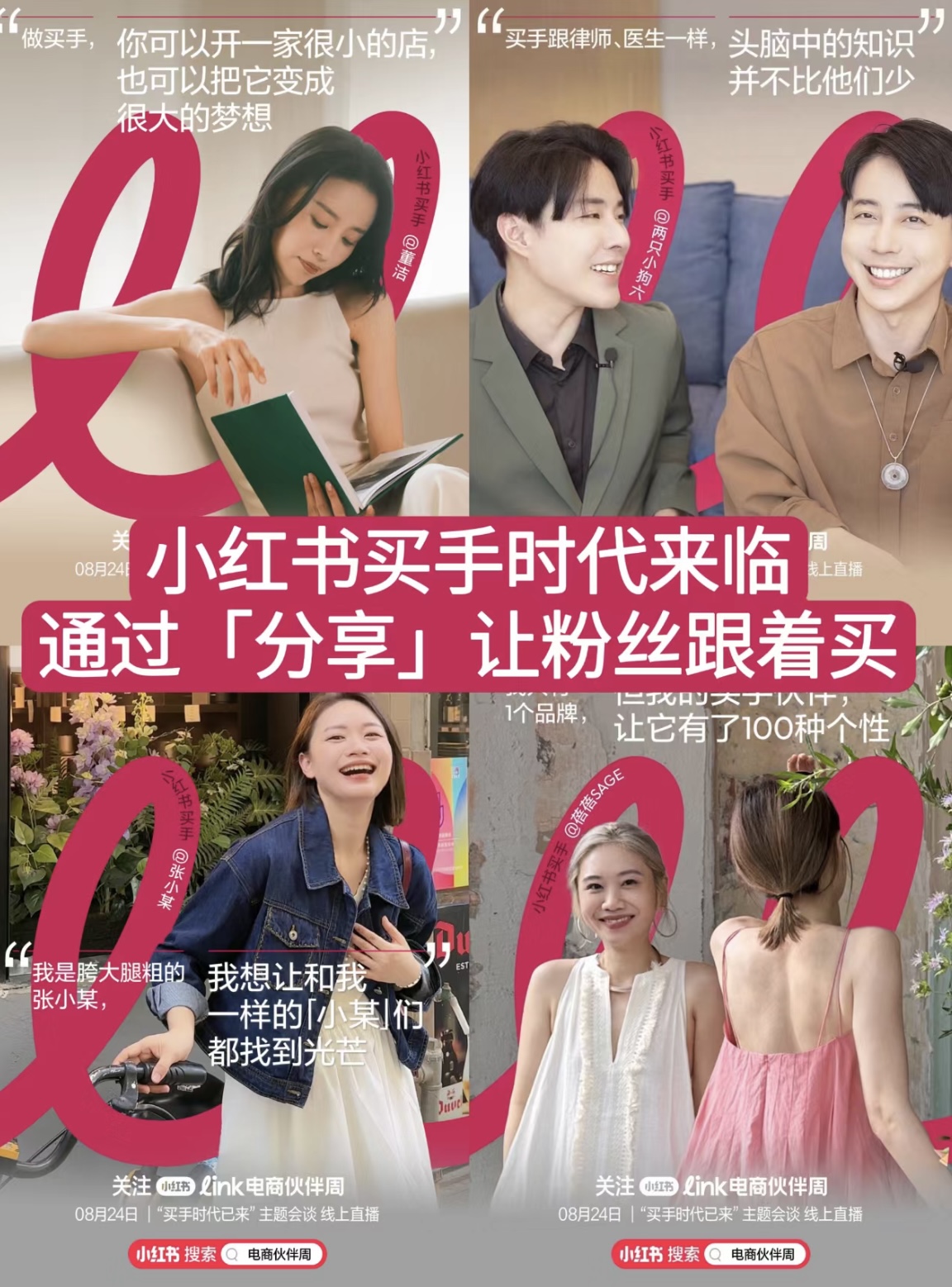 08 Sep

RED COMMERCE, A NEW OPPORTUNITY FOR REFINED AND NICHE BRANDS

RED, the Chinese content-sharing platform with over 100 million Active Daily Users (ADU), has long been a fertile ground for media creation and brand promotion. As to E-commerce, RED had only been exploring it on a limited scale. However, in 2022, RED accelerated the integration of e-commerce and live streaming, with the phenomenal streaming of Chinese actress Dong Jie, whose first live single GMV exceeded 50 million rmb. Now, RED is looking to comprehensively transform into an E-commerce platform while fully embracing live-streaming with its 'slow' style signature and lifestyle approach.

To generate buzz, RED hosted the 'LINK' forum at Shanghai WEST BUND from August 24th to 29th, establishing an on-site connecting opportunity for over 400 brands and numerous influencers to explore future collaborations. During the forum, RED made its official entry into e-commerce, heralding it as the 'Era of the Buyer'.

Photos: 'ERA OF BUYER' posters from RED
     1. What & Who is buyer?
Buyer represents a new identity for individual KOL, KOC or IP who authentically showcase their true selves and have cultivated sincere, interactive relationships with their followers. Simultaneously, they embody symbols of discerning taste, exceptional quality, and a refined lifestyle. They are experts in one specific sphere and are trusted by followers to select, filter, and collect the finest and most high-quality products for them. Because of this trustful and intimacy relationship, buyers are not just selling, instead, they portray a paint of diverse lifestyle possibility for the followers.
     2. How to cooperate with buyer?
There are 2 ways for collaboration with buyers. The first is through live streaming (直播带货). With top-tier buyers, brands have the option to extend direct invitations for them to handpick products for showcasing in their live streaming sessions. Alternatively, buyers can proactively seek out cooperative opportunities.
The second approach is through recommendation posts (笔记带货). Even buyers with a limited followers can promote deals by linking products from the RED product pool (选品池) into their recommendation posts. In both scenarios, a commission fee is applicable based on the turnover.

Photos: Live Streaming (直播带货) @ Recommendation Notes (笔记带货) Photo: @DONG JIE, @Dordor_lee
     3. What is the difference between E-platforms for streaming?
Douyin: A yelling mall where products seek customers
Born with the entertainment DNA, Douyin attracts users primarily for leisure and pastime rather than a high-quality shopping experience. Only the most captivating content can retain users' attention and ignite their desire. Market data reveals that the average viewing time for a single Douyin stream is approximately 15 seconds.
T-mall: A reassuring supermarket where customers seek specific product
People visit T-Mall with specific goals in mind, seeking efficient shopping experiences rather than entertainment. Their focus is often on finding product details directly during streaming, prioritizing this over the creative content alike on Douyin.
Red: The selected buyer shop — Seek for style not price
RED gathers the most high-spending Chinese consumers aged between 25 and 45. When compared to other e-commerce platforms, RED boasts higher Add-to-Cart (ATC) and conversion rates. Typically, followers come for one specific buyer and what they seek is that this trusted buyers makes decision for them, showing them a lifestyle of good taste, excellent quality, and outstanding design.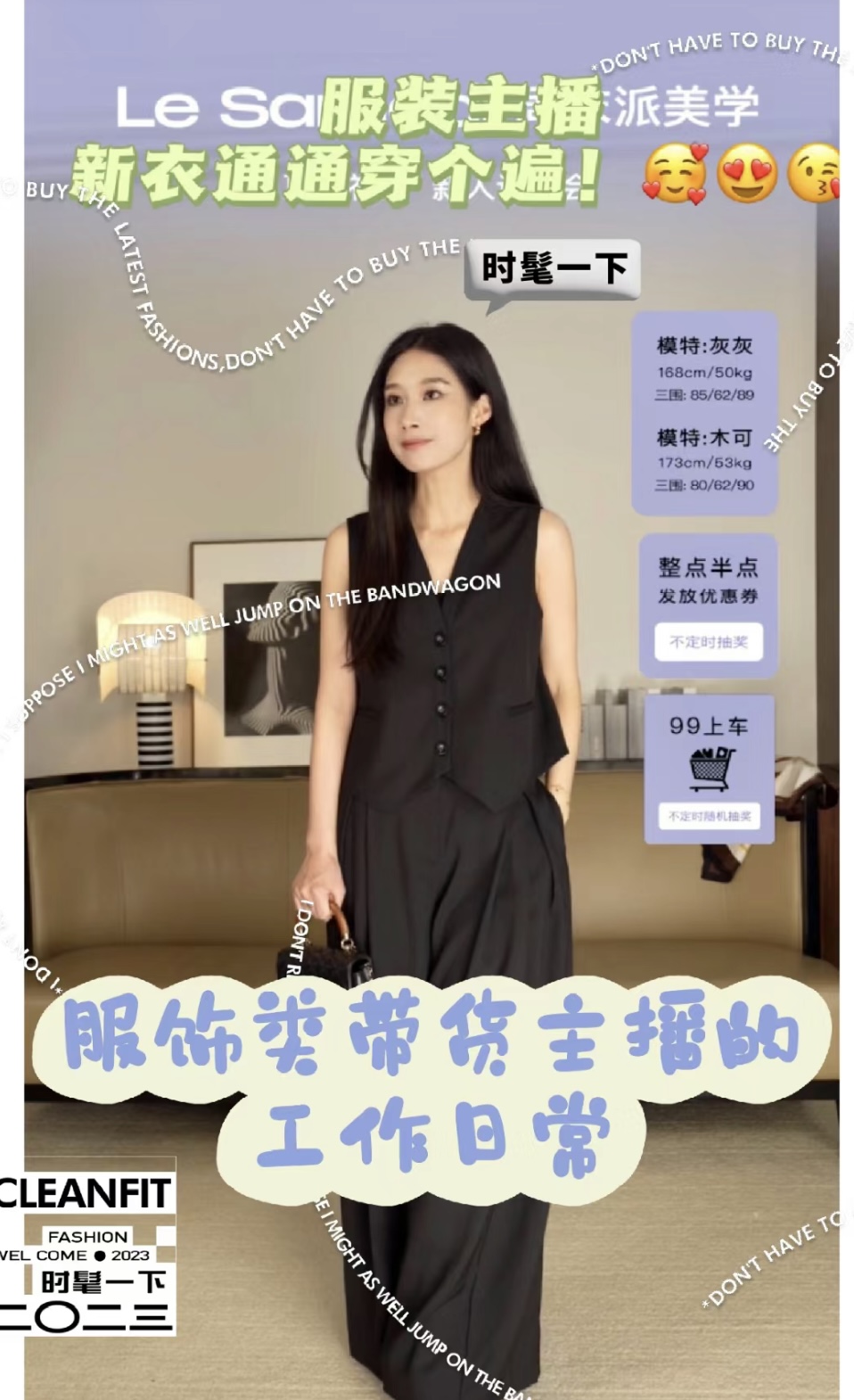 Different Streaming style on Douyin (Dramatic) T-MALL(Professional Product-oriented)  and RED( Relaxed and slow)
As entering the era of buyer, RED offers a more direct and swift approach for international brands that are niche, high-end, but who want to find their way into the Chinese market, as well as presents a more immediate way to connect with Chinese consumers.
Contact us to learn more about the RED 'Era of Buyer' Trends in China