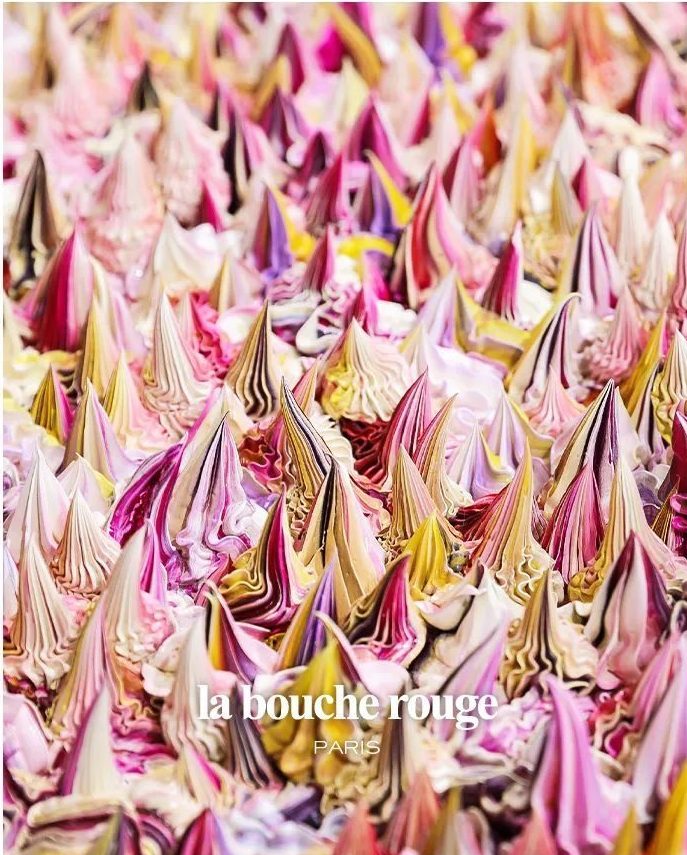 20 Jul

La Bouche Rouge X XU ZHEN® | When Parisian beauty brand meets Shanghainese contemporary artist

Crossover between art and beauty is quite common and trendy. With the Chinese contemporary art market continues booming, more and more foreign brands start to collaborate with local Chinese artists.

As a Parisian clean and niche beauty brand, La Bouche Rouge is entering the Chinese market discreetly. Following the opening of their first boutique at Beijing's SKP Select Beauty early this year, the brand recently collaborated with the Shanghainese contemporary artist Xu Zhen in order to build up a deep connection with the local art enthusiasts. Inspired by the artist's Under Heaven series, the brand launched globally the limited lipstick edition "Cream", of which the cherry-colored version was exclusive to China.
Photo:La Bouche Rouge official Weibo account
"I'm still looking for love" – Xu Zhen. Just as the artist said, the idea of this collaboration is to spread love and pure beauty, which is embedded in the beauty brand's DNA. In Xu Zhen's sculptural painting, we can see the extremely colorful creamed-like paints resembling the cream cake we used to eat in our childhood. Looking deep into this enchanting and dazzling work, we are immersed into the micro world which is full of passion, imagination, love and desire.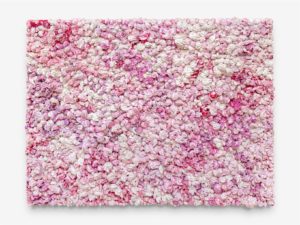 Photo: XU ZHEN®_Under Heaven | Photo: MadeIn Gallery
Photo:La Bouche Rouge limited lipstick edition | Photo: Brand official Wechat account
Meanwhile, the collaboration was also associated with JINGART – one of Beijing's biggest art fairs, to present the collection in an immersive floral space on site. Audiences were invited to explore the exhibition and share photos on social media. The exhibition was aimed to connect to the local art lovers and make them better understand the brand's artistic and sustainable universe.
Photo:La Bouche Rouge x Xu Zhen collaboration exhibition at JINGART, Beijing | Brand official Weibo account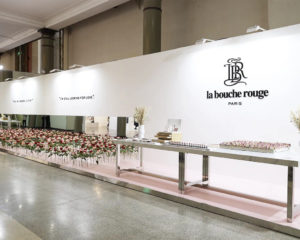 Photo:La Bouche Rouge x Xu Zhen collaboration exhibition at JINGART, Beijing | Brand official Wechat account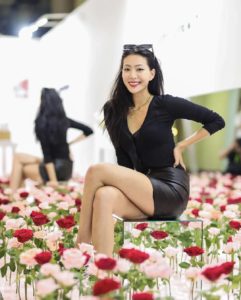 Photo: @陆喜安Lucienne  from Weibo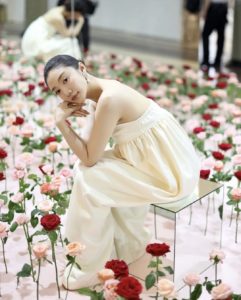 Photo: @拾陆内子 from Weib