08 Jul

Fishes are the young consumers' new pets

Recently, more and more young people start to post fish related content on social media. Among them, "how to raise a pet fish" has become one of the hottest topics. Raising pet fishes – an old hobby used to be exclusive to the elder generation, has now become the new trend in China. Under the wave of "Neijuan内卷" – involution in Chinese and the "Lie flat躺平" movement, Chinese young urbanites have gradually shifted their leisure hobbies from raising cats to raising pet fishes. Actually, early in the "2019 Pet Consumption Ecosystem Report" published by Yicai Magazine CBNData, aquatic products already ranked the most popular among the other pet products. According to the "2021 Guangzhou Pet consumption Report", more than 90% of the interviewees said that they had pet fishes at home. On Red app (Xiaohongshu) , hashtags related to raising fish have more than 140K notes. On the online video platform Bilibili, if you search the keyword "水族aquatic animals", there are various videos tutorials on how to raise a pet fish at home with more than 100K views each.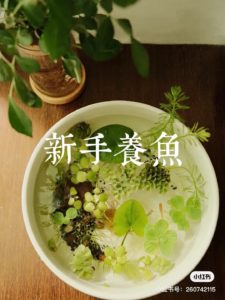 Redbook notes for fish raising as beginner s | Photo: @棋子Chess
Video tutorial on how to build up a fish tank on Bilibili with 590K views| Photo: @阿浅Aqian
On Wechat, media outlets also started to discuss about this phenomenon. The City Zine城市画报 posted an article on its Wechat account analyzing the mentality behind the trend (with 16K views). "The reason why those young people choose to raise fishes is that it is the most simple, economical and sustainable way of raising a pet. Some beginners even decided to D-I-Y fish tanks at home by recycling materials from daily life. What's more, in a fast-paced society, having a small fish tank at home and simply watching the fishes swimming is a new form of freedom" (City Zine, 2020). "I found that after I started raising fishes, I feel more peace in mind. I learned how to slow down and live in my own rhythm" (@小雪, City Zine, 2020).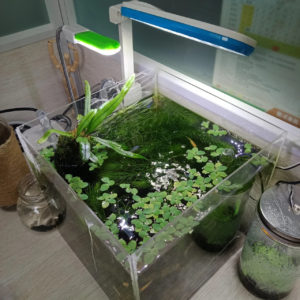 D-I-Y fish tank at home | Photo: @张子暮, City Zine official Wechat account
Photo: @yxyyyy from Redbook
Last month, global video channel Nowness also posted a particular article push on its Wechat account featured on this phenomenon (with 22K views). It interviewed several young people and asked them why they start to raise fishes. One of the interviewees said: "Raising a fish gives you more personal space. Not like a cat or dog which requires a lot of care and time, raising a fish is more chill. After work, I can completely empty my mind by just staring at the fishes swimming in the fish tank. I like the simple relationship with them" (@Benqi, Nowness, 2021).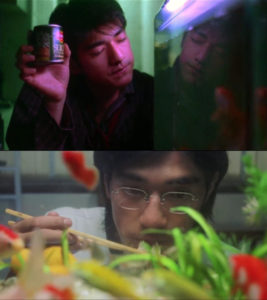 Chungking Express | Photo: @小口百戈from Weibo
While the post-pandemic normalcy is changing the personal interaction in today's society, the intimacy between human and pets are also shifting. From the "cat middle class" to the "pet fish raiser", young consumers have developed a more peaceful and "Zen" relationship with fishes in response to the highly competitive and stressful city life.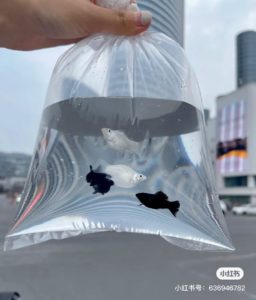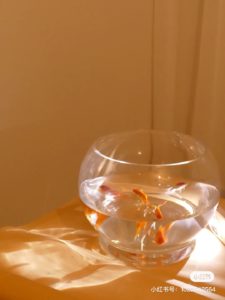 Photo: @小雪 from Redbook (Left); @Artventure from Redb0ok (Right)