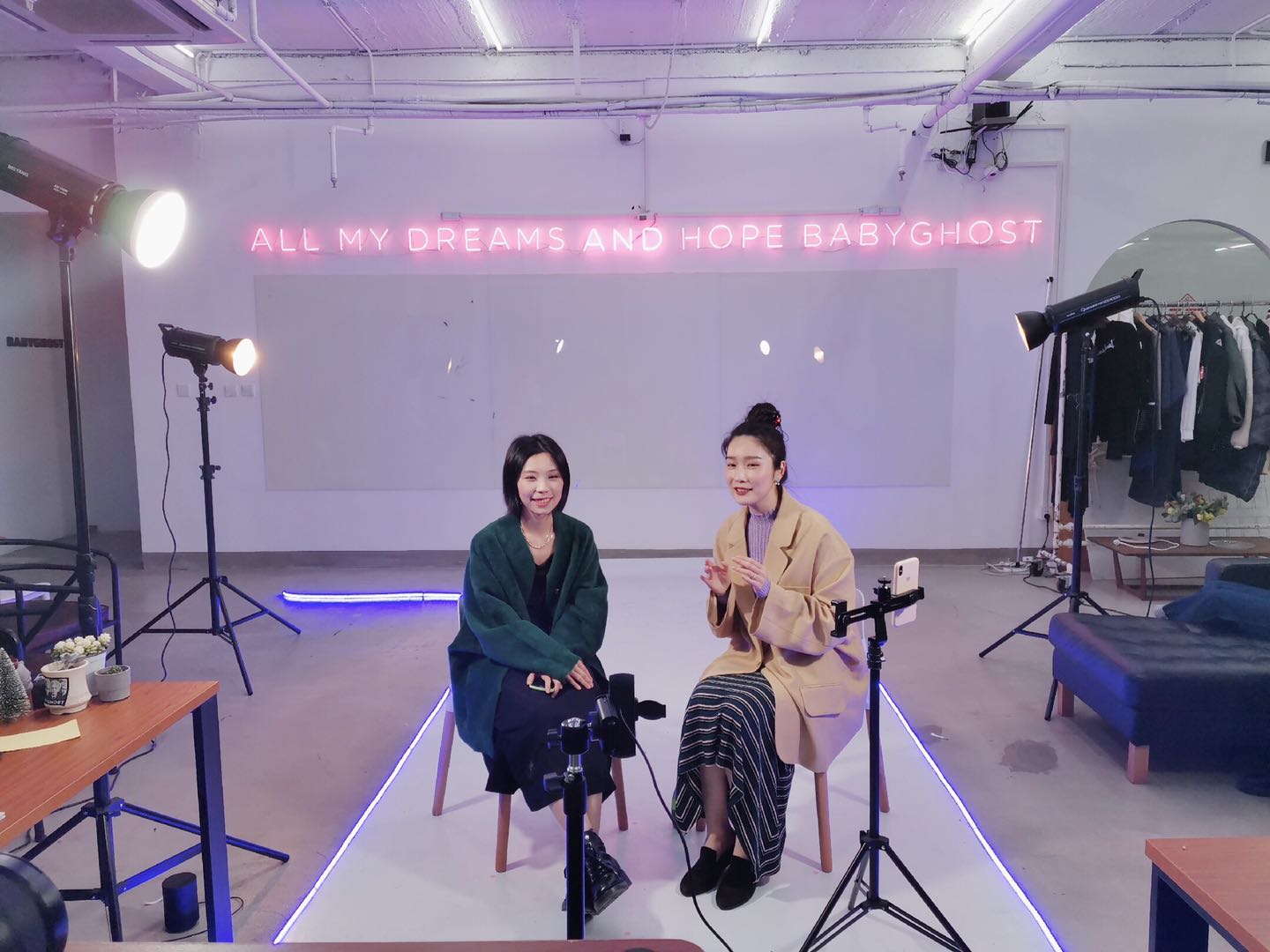 26 Mar

3 Livestream best practices in a confined China

During strict confinement periods, livestream appears like a salvation tool for social interaction (sport classes, music concert, DIY ideas…) but it also revealed to be a great business alternative to physical retail shut down all around China. Livestream operated as a real online business booster that will for sure impact the retail strategies for today & tomorrow.

Let's get inspired by 3 Chinese best practices in the fashion & beauty industries:
1.TRENDY FASHION ADVICES
Online style coaching @Peacebird Woman
Peacebird, established in 1997, is one of the most famous Chinese mainstream fashion brands. In 2016, Peacebird had already tried out the newly launched Taobao livestream function, which laid a solid foundation for the current shift to online sales due to the COVID-19. During the confinement, Peacebird has trained lots of "fashion stylists" (store guides) to become professional livestreamers, introducing the new collection and mix and match tips in front of their mobile phones. The average sales of Peacebird are more than 10 million yuan per day and the highest daily sales were nearly 50 million yuan during the sanitary crisis.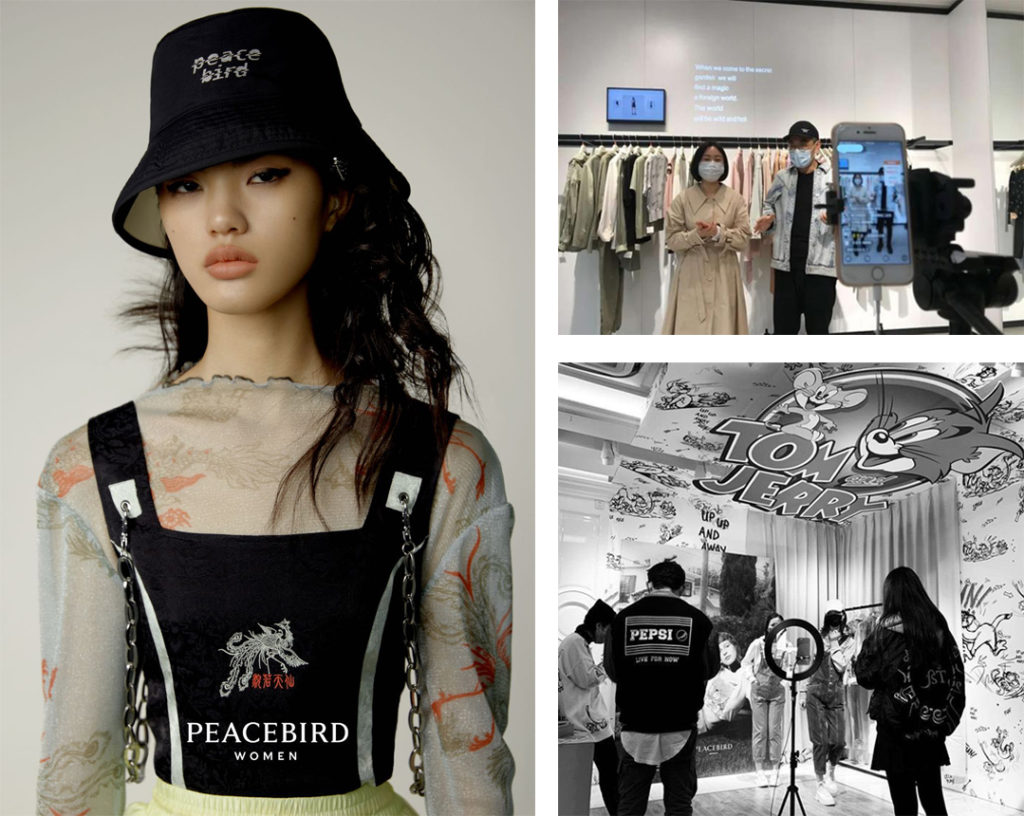 Image: the store guides are offering style coaching in Peacebird Women stores.
2. BEAUTY PRODUCT-TELLING
The efficient "Cloud" sales assistants @ Yintai银泰 (Intime)
To mitigate the losses caused by the COVID-19 crisis on the retail industry, many retailers have started to connect "suspended sales assistants" with "staying at home consumers" through livestream. Chinese retailor @Yintai Group collaborated with Alibaba to launch Taobao livestream shopping held by the Yintai's regular sales assistants (SA). According to Estée Lauder's SA, the sales of 1 livestream was equivalent to 1 week offline performance. With almost 1M followers on Taobao livestream, Yintai group reached an average audience of 2-3K followers for each live.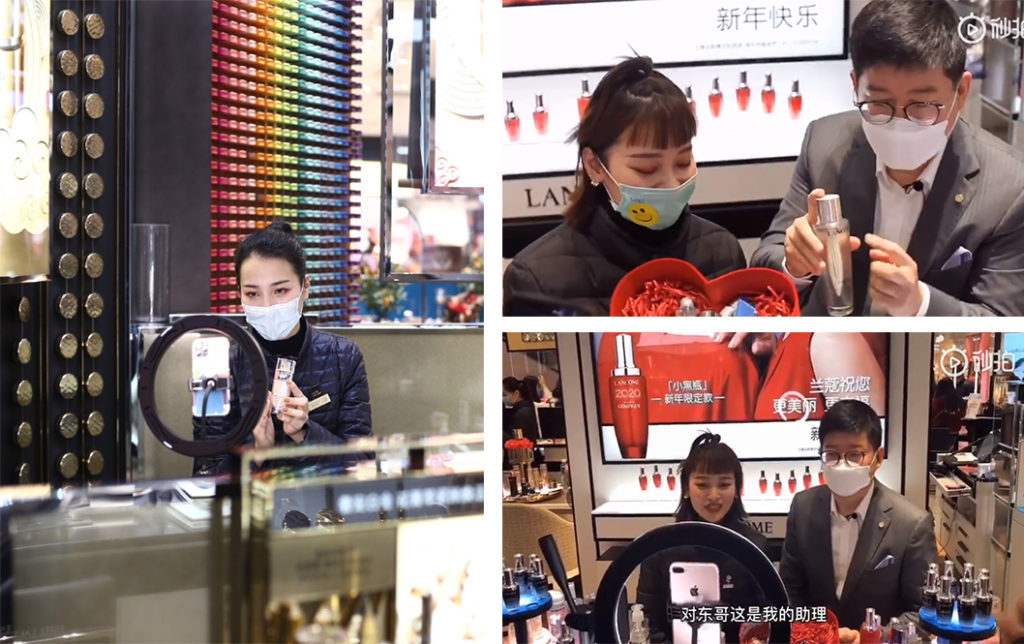 Image: Beauty advisors are livestreaming in Yintai (Intime) department store. Group CEO @Chen Xiaodong also participated the live in Lancôme.
3. BEAUTY TALENTS COMPETITION
The 1st livestream reality show @ M.A.C
M.A.C is one of the first brands that has embraced livestream innovation in its strategy. On March 8th, 2020, it has launched "The Matte renaissance"  the first local makeup live reality show on Tmall. The brand is broadcasting the online competition between local makeup artists. Participants need to use "matte" as inspiration to create a trendy makeup, explain their makeup skills and at the same time introduce the related products. Like the operational mode of buzzing talent shows "Producer 101" and "Idol producer", the audience will vote for their favorite artist while watching the live. The final winner will have the opportunity to participate to the first online Shanghai Fashion Week and even a possible participation to International Fashion Weeks as professional artist. With more than15M followers on Tmall livestream, MAC's first episode of this show reached a 100K audience.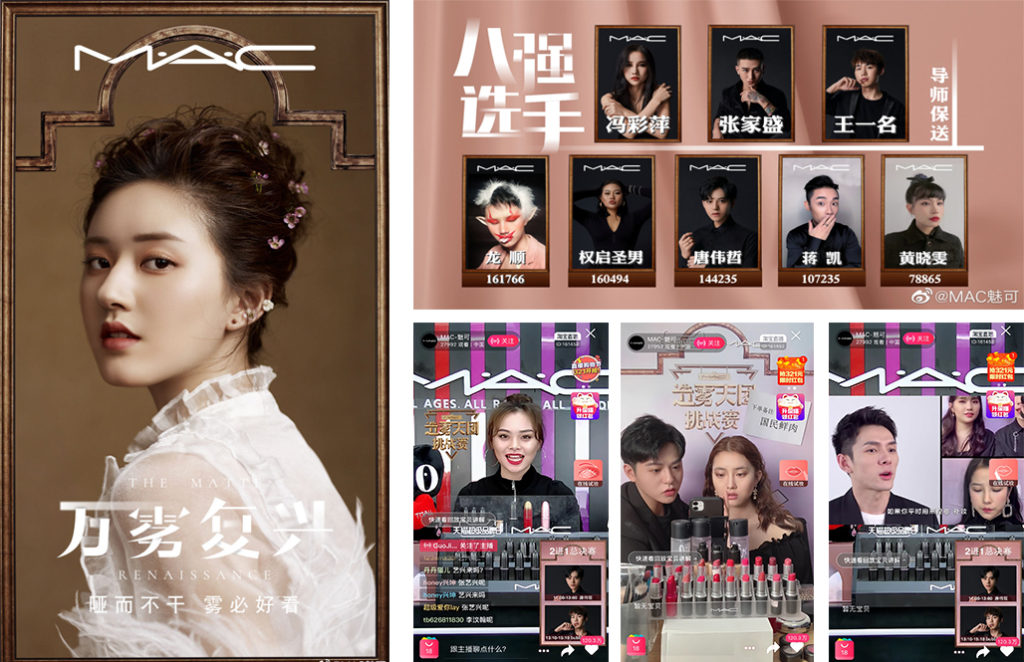 Image:  The final of "The Matte Renaissance" competition on Tmall livestream.
Want to get updated about the post-Coronavirus era in China ? 
TCP is developing a prospective study with key strategic societal & consumption intakes for China. This study includes interviews with Chinese market experts, luxury consumers and in-depth qualitative social listening. 
CONTACT US FOR MORE INFO : nihao@thechinesepulse.com