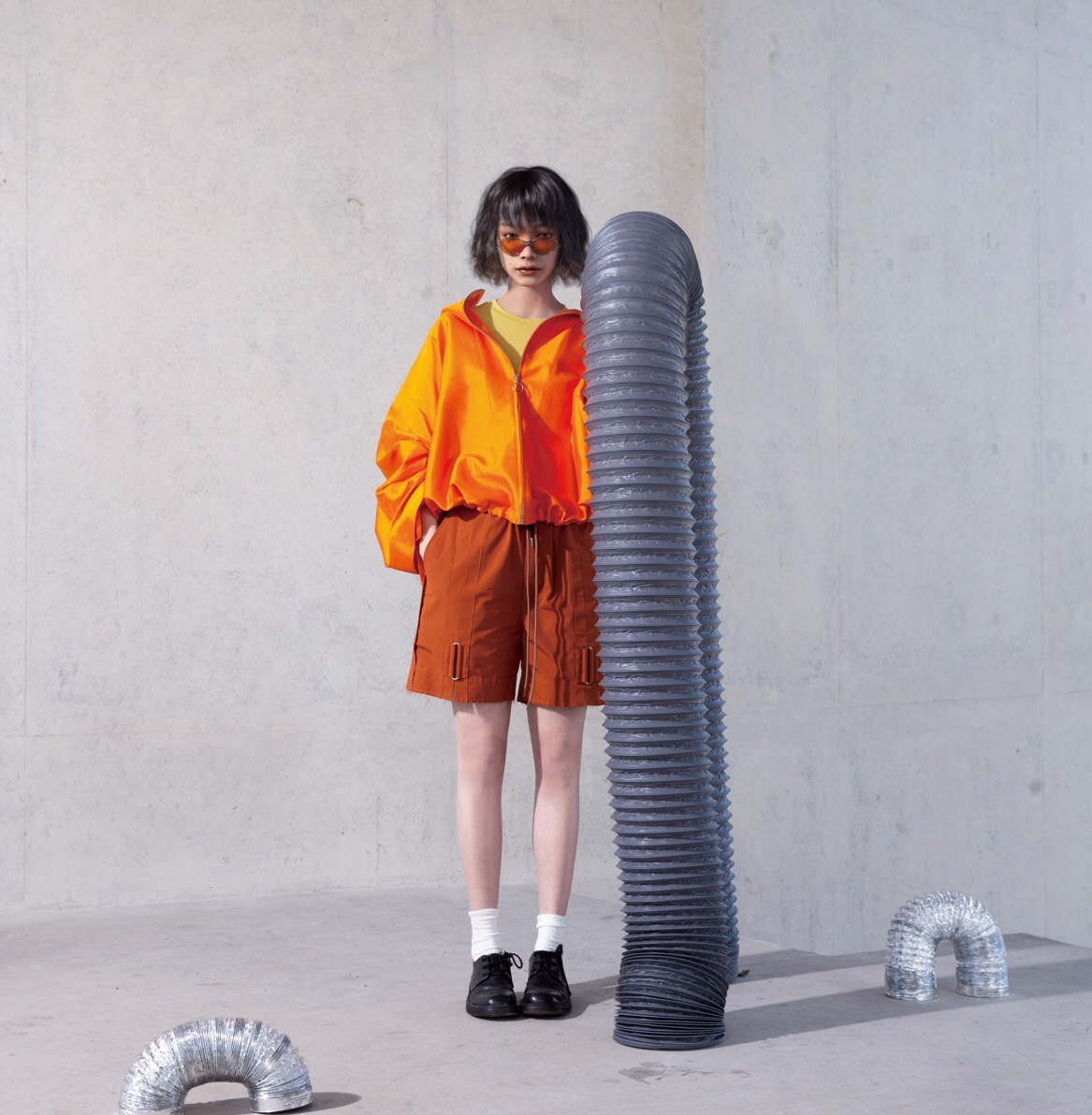 17 Sep

Virtual avatar, the China's digital youth culture
Booming virtual avatar and bloggers in China
Zepeto, a South Korean social networking app that allows users to build their 3D avatar, had caused a huge sensation and downloads in China in the end of 2018. The hashtag #zepeto# reached 140M views on Weibo.
China's restless and tech savvy millennials keep seeking the new digital tools and entertainment to standout and express their own identities. Zepeto's highly personalized functions captured their attention. Users can create a unique 3D avatar based on the AI facial recognition technology and customize the facial contours, makeup and fashion look.
Me and my 3D avatar, photo via Weibo
It also provides social networking features such as "my own emojis" and taking street snaps with virtual friends, various poses and customized background.
My emojis and picture with virtual friends, photo via Weibo
But some of the creative youths want to show more uniqueness and personal style. Poka, a fashion editor intern of Voicer, has become a virtual blogger and is sharing her unisex OOTD on Weibo by mixing virtual face with her outfits.
Virtual blogger @POKA_POKAKA with Prada & Adidas outfits, photo via Weibo
But it is not new…
Using virtual avatars to socialize is not new in China. QQ, once was the biggest Chinese social media before WeChat came out, allowed people to create 2D characters to chat with each other. It is the childhood memory of most of Chinese millennials. They dressed up their QQ characters with bold ideas and color combination, which they couldn't have in the real world.
Uth (youth), which is a Chinese media for local youth culture, published a series of street snaps called #I finally wear the wardrobe of QQ show#, which created a buzz on Weibo. The concept is to make the childhood dream come true by reproducing the retro QQ avatars with the contemporary fashion looks. They want to illustrate what do the Chinese creative youths look like today and remind people of the Chinese digital youth culture that had been existed for almost 20 years.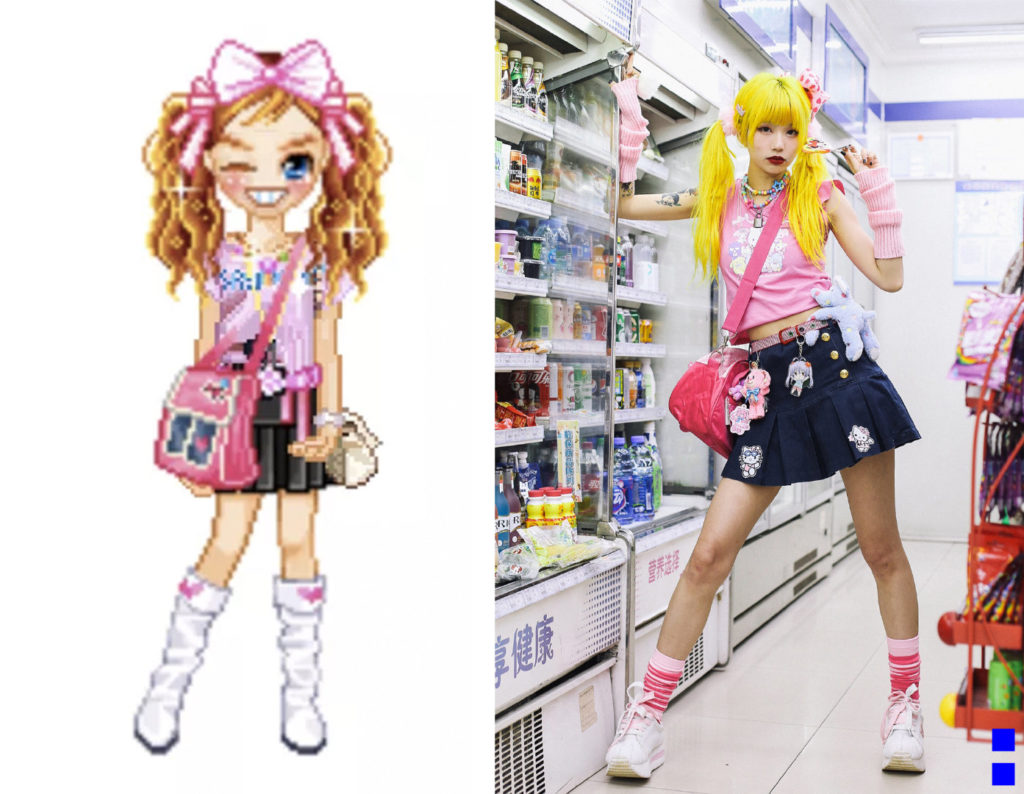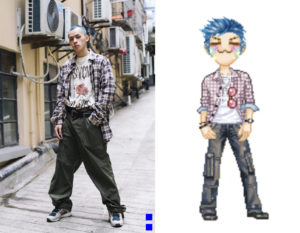 #I finally wear the wardrobe of QQ show# images via @Uth on Weibo