02 Jul

"Gaojilian 高级脸", the new chinese beauty ideal

Gaojilian (高级脸): literally translated in english as "noble face", signifies a new ideal beauty concept among Chinese millennials.

The young Chinese generation, in their pursuit of beauty, are starting to possess independent aesthetic tastes, to challenge the historic beauty codes and becoming more and more critical about plastic surgery.

The beauty expertise has raised up for Chinese millennials, making them accepting more their Chinese and local beauty features. Indeed, numerous of young Chinese girls are still using plastic surgery to debride their eyes and make their face smaller to look more like the "european" beauty standard, but the "gaojilian" movement refuses plastic surgery and favors the natural beauty and even beyond, the personality expression.

At the contrary of the mainstream and popular V-shape aesthetic beauty codes incarnated by the famous actress Fan Bing Bing with sweet features and big eyes,  "gaojilian" new beauty icons are the Chinese actress Ni Ni and super model Du Juan, who have eyes that are wide-distanced and strong bones structure with well defined jaws.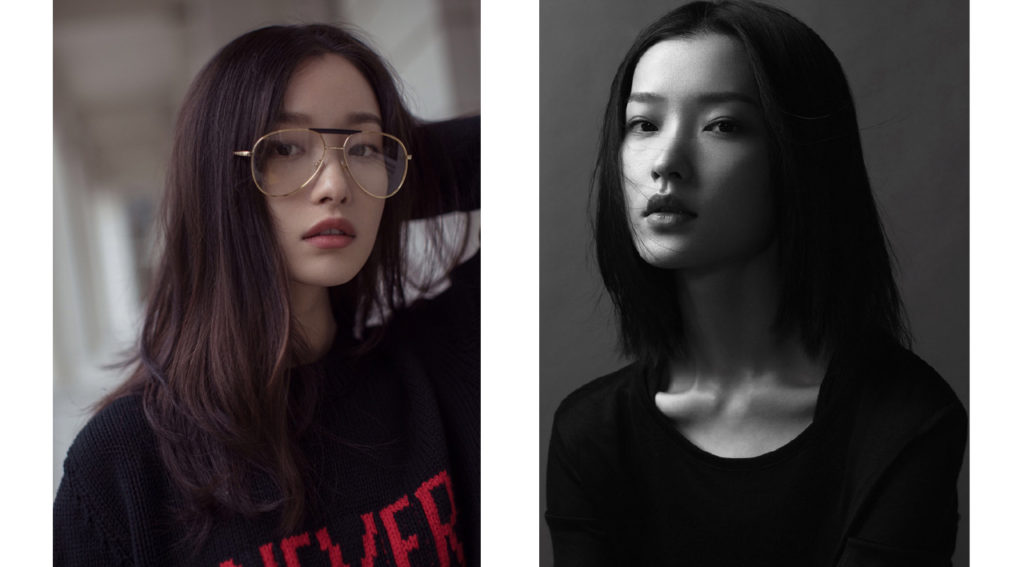 The representatives of "Gaojilian" : Chinese actress Ni Ni  and model Du Juan
The "European face" and K-beauty influenced for numerous years the mainstream beauty standard in China. Wanghongs (网红 or internet celebrities) and celebrities are having plastic surgeries in order to have bigger eyes, double eyelids and a V-shape face. Millennials are tired of the similar surgery faces and over photoshopped pictures. They want to show their authenticity, uniqueness and accept their imperfectness.
The typical Wanghong surgery face on social medias
Gaojilian is also a more intangible concept of beauty that refers to a distant and a cold attitude, it is also all about personality. It is a combination of internal temperament with external natural appearance. Millennials turned to find their own style rather than follow the mainstream trends, reading and being intelligent become the new chic for them to develop a better inner world.
Apart from the top international Chinese models who are famous for their "gaojilian", there are several new faces appearing and becoming more influential:
1.Xin Zhilei
Xin Zhilei became the representative of "gaojilian" concept through her great performance and highly recognisable face in the "The birth of actors", a popular reality TV show broadcasted in November 2017.  Young generations are using the pictures of Xin Zhilei as their model and reference for haircut and makeup. Numerous fashion brands recognise also her beauty and her personality such as Saint Laurent that invited her to attend its 2018AW runway show in Paris.
Xin Zhilei
2.Zhong Chuxi
Zhong Chuxi, also known as Elane Zhong, is a Chinese actress, best known for her role in the film 《Youth》 directed by Feng Xiaogang. She has a 'retro' approach of beauty. She is the first Asian female celebrity that has worked with the sport brand Air Jordan.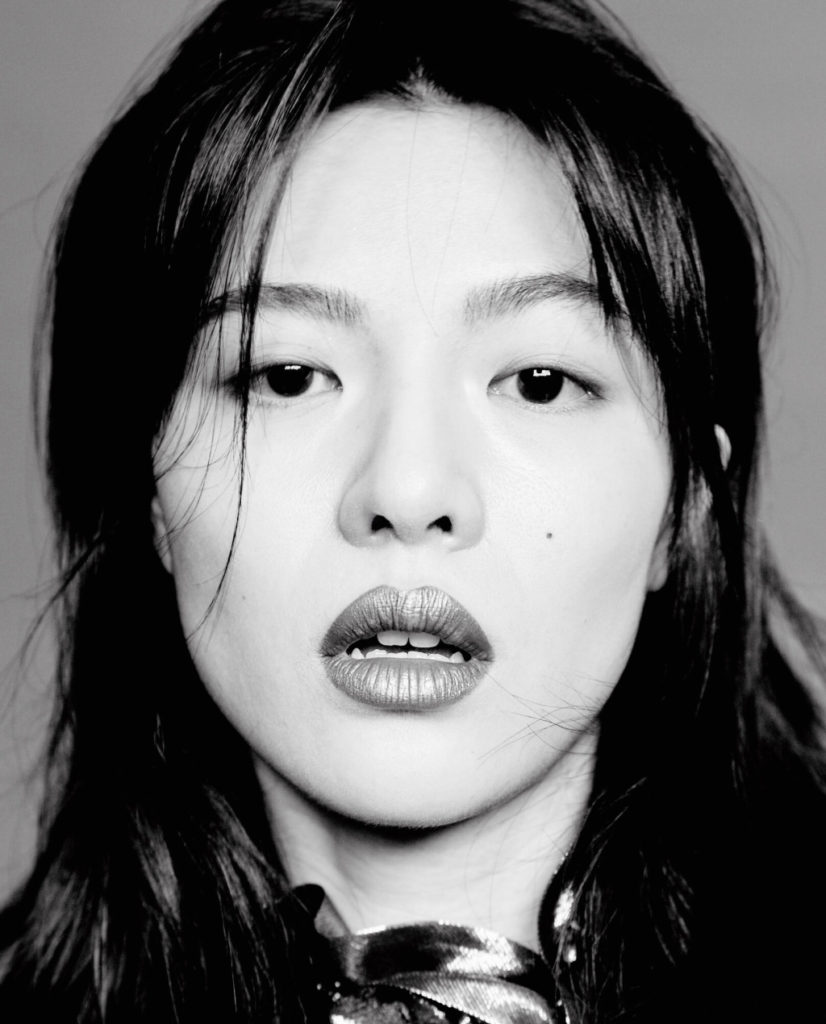 Elane Zhang
3.Jelly Lin
Lin Yun"林允", also known by her English name Jelly Lin, is a post 95's Chinese actress. She is known for her role in the 2016 film The Mermaid. Lin Yun is one of the most influential celebrities on Xiaohongshu, the social shopping app. Her authentic and sincere recommendations for beauty makes her popular among the millennials.
Jelly Lin
The Chinese Pulse will launch a new study in September "Chinese new beauty faces" deciphering the latest Chinese beauty codes in China.
Contact us for more information.