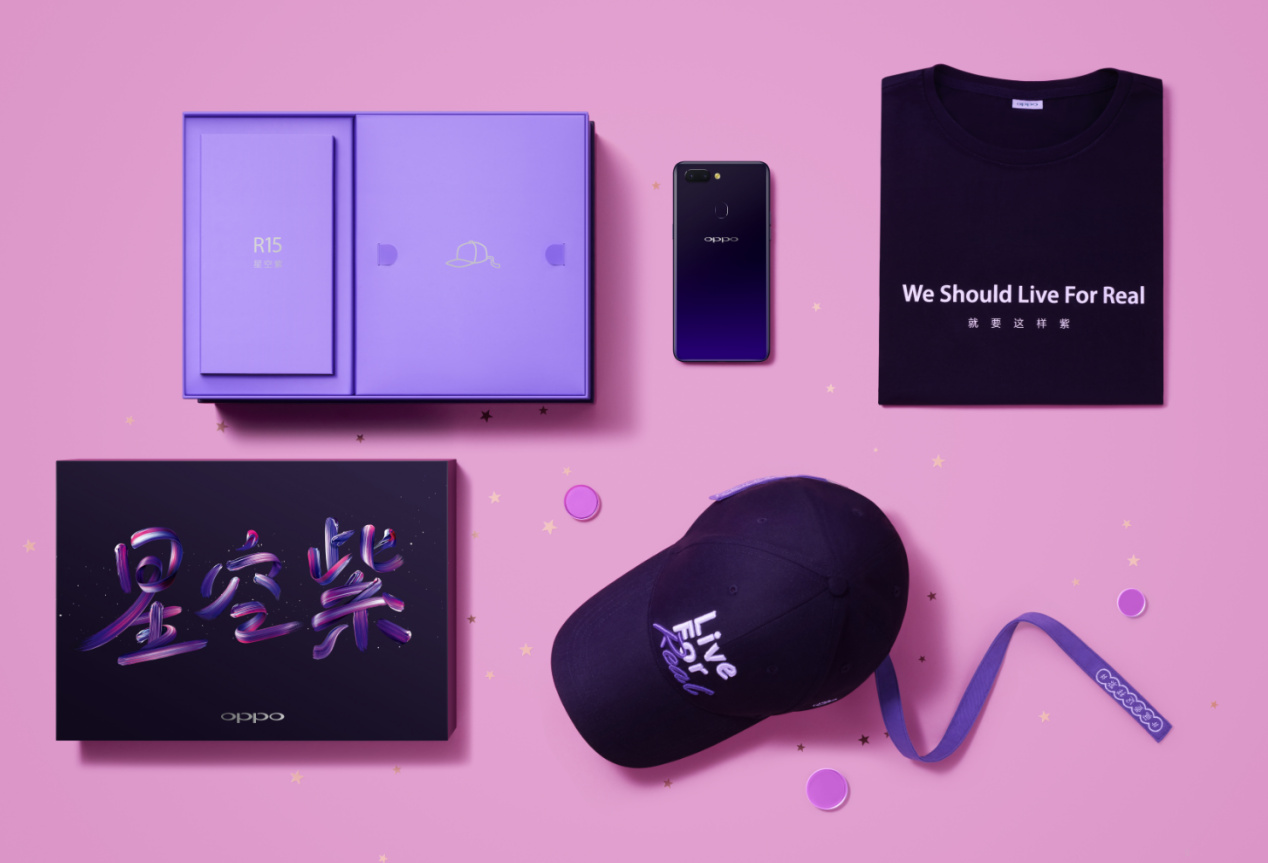 23 May

Chinese smartphones, the essential fashion accessories

Chinese young generations are digital natives and are addicted to their smartphones (living behind laptops and tablets). Smartphones are fully integrated to their lifestyles : used as a wallet, to work, to exchange with personal network, to manage bills etc…   and of course to take and to share stunning pictures and videos on social networks . Without them, the young generation would be "lost".

To stay competitive in an hyper dynamic market, Chinese smartphones companies keep on innovating by multiplying the camera functionalities and improving technologies.

But not only ! They also work more and more on the device design to seduce this new generation of Chinese. The new Chinese phones are pursuing a fashionable trend with sophisticated and beautiful designs to create unique phones including excellent camera functions and beauty filters. The phones are replying also to the aesthetic codes as they can also be part of the picture!

Beyond the products themselves, the latest communication campaigns of the Chinese brands OPPO and VIVO are breaking the boundary between smartphones and fashion making the smartphone the hype accessory to have and to affirm one's personality.
OPPO R15 Starry sky purple
On April, 24th 2018, OPPO offered the possibility to its clientele to book in advance a special edition of its smartphone : the R15. The special edition is designed in a starry sky purple and is given together with a trendy casquette and T-shirt.
The smartphone has been developed with the help of the famous contemporary designer and colour master Karim Rashid. By using the latest AI portrait technology that catches face features as well as having numerous functions similar as integrated beauty app and picture app , OPPO makes R15 the leader of the selfie taker smartphone satisfying the demand of the young Chinese consumers.
OPPO Special edition set including phone, T-shirt and hat
OPPO also invited KOLs to match the special offer T-shirt with their own styles and write posts about the evaluation of the camera effects.
Anny Fan KOL with her OPPO phone look on Weibo
In January 2018, VIVO also offered a new colour option for its X20 model, called Dreamy Pink.  The new model has been specially customized for girls. VOGUE China invited the Chinese model Pei Bei to match the X20 Dreamy Pink with her different fashion looks and outfits for its March issue. Female consumers also post their mix and match outfits together with their Dreamy Pink phone.
Defining personality and status, Smartphones are indeed today the unmissable trendy accessories to match any outfit and to complete the look!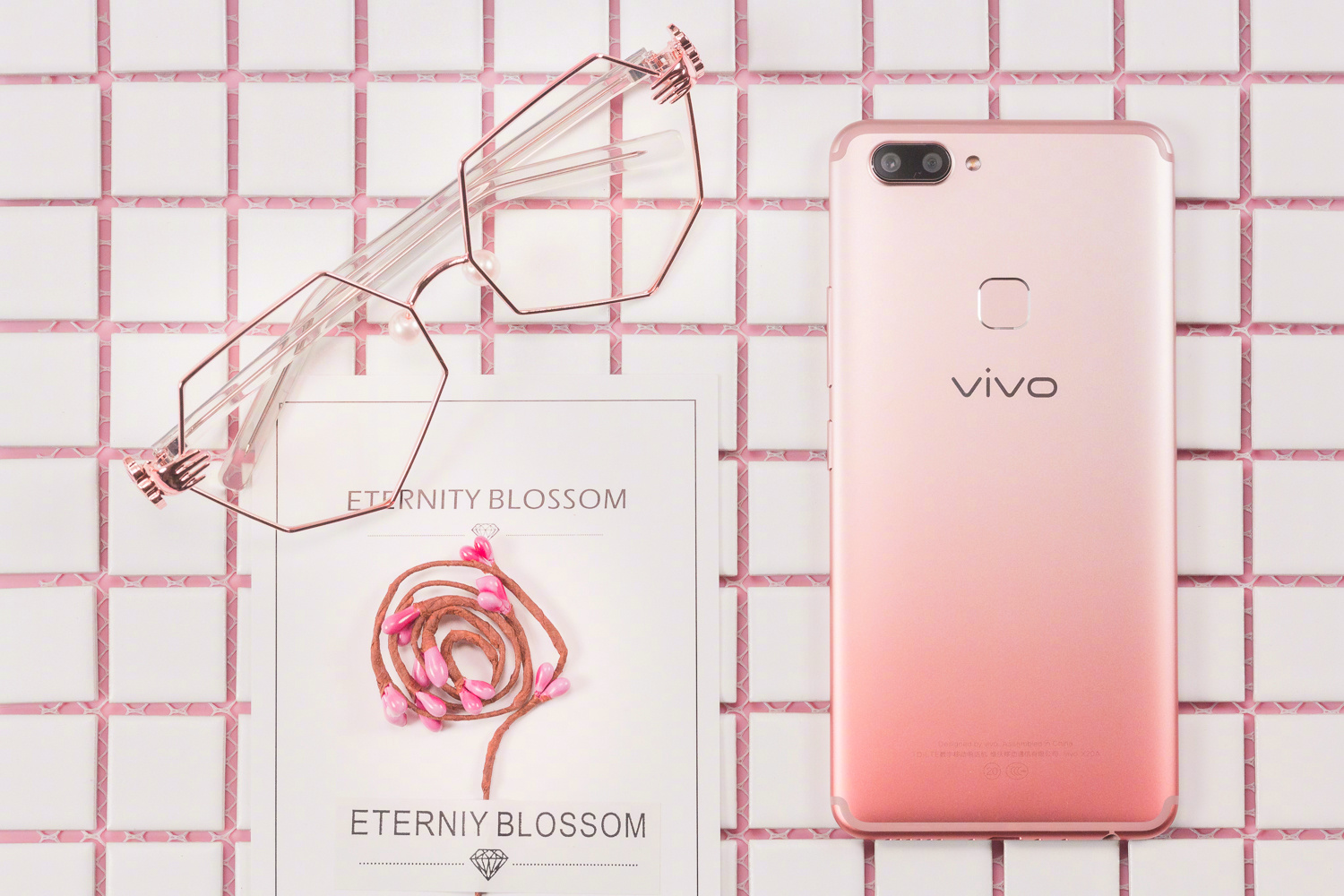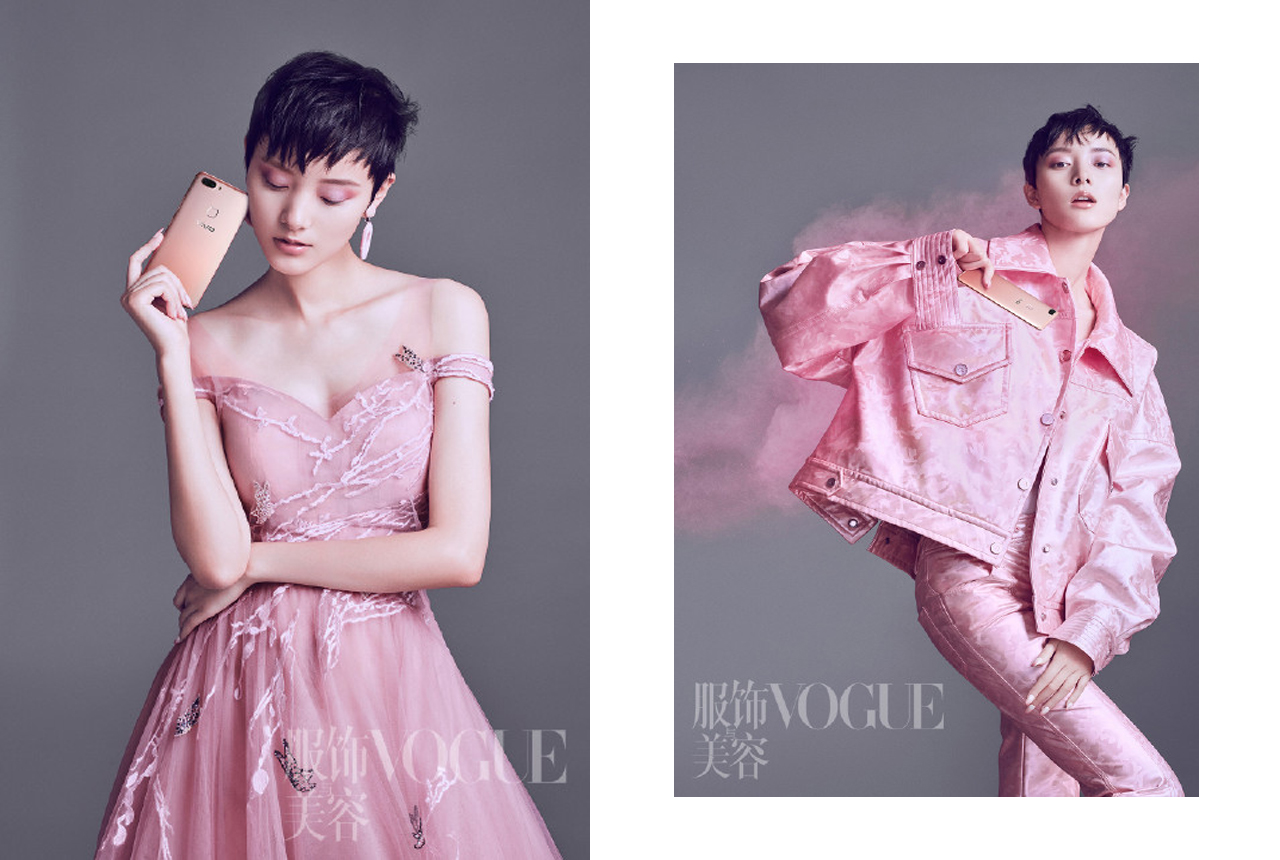 Vivo Dreamy Pink in Vogue March 2018 (model: Pei Pei)