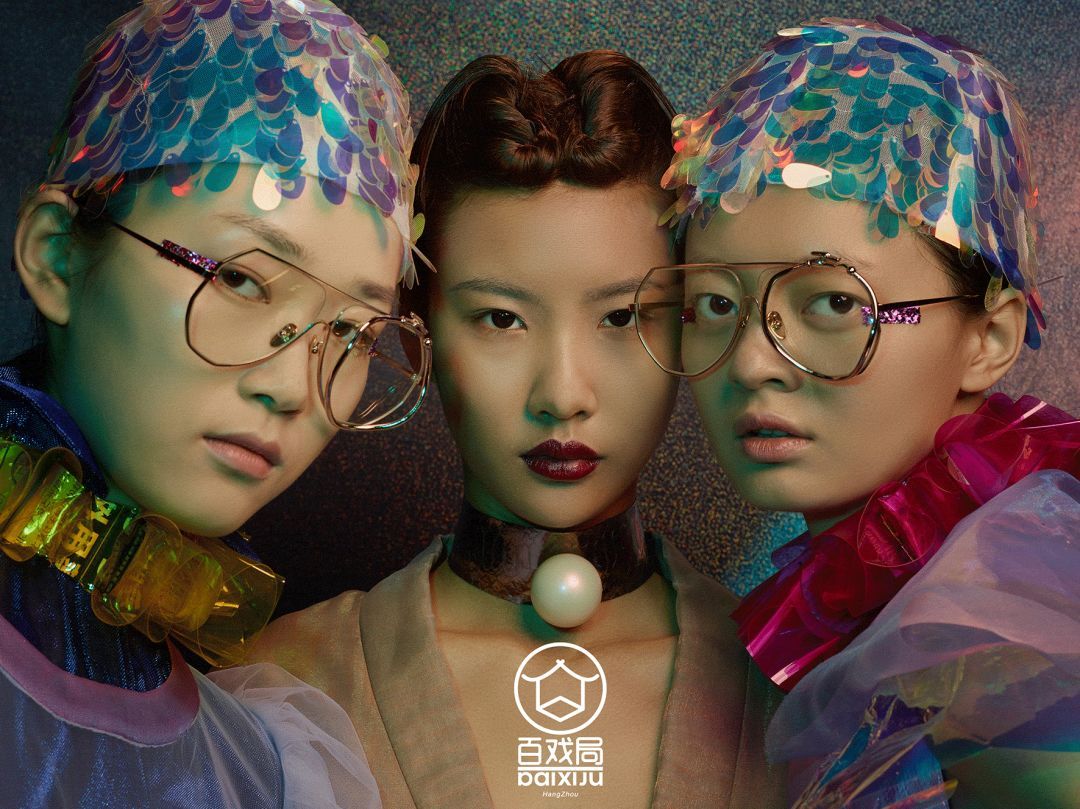 20 Apr

Baixiju by Mukzin transports us into an interactive journey

Baixiju is the artistic and experimental label created by the Chinese brand Mukzin. To introduce its new collection, Baixiju developed an interactive concept that transported the audience into an imaginary journey. The concept, called the " The Dragon Station" was mixing Chinese heritage inspired by the Dragon Palace architecture with the futuristic design elements of a space station. The exhibition stayed opened for one week for the public after the VIP opening event that took place on the 29th of March 2018 in Shanghai.
Scenes and installation by Chen Chenchen
The 2018 "no season collection" abandons the traditional runway show and presents the fantastic legend of the Dragon Palace with a theatrical approach. It reconstructed the concept of the Dragon Palace, which plays an important role in Chinese traditional myth with a creative sci-fi way of narration. The art installations are cooperated with Chen Chenchen, a young Chinese contemporary artist who is famous for his concept of "poor sci-fi". (generated from our primitive desire and fear looking upon to humanistic future – rooted from our tough situation)
Absurd illustration and posters
This collection uses three themes of looks in the Dragon station to represent different characters. The first one is the Security of  the Dragon station. Visitors need to have an identity scan to cross the Dragon Hall. The second act is about Wisdom, the Princess of the Dragon Palace are reading the sutra that contains the supreme wisdom. In the last act, they denounce over consumption and trash with the dragon girl that is keeping safe the Treasury. The treasure is actually all the waste made by human being that pollute our earth and seas.
The reinterpretation of deep-sea creatures anglerfish
To go with the theme, the collection uses cool and futuristic fabrics that are actually made of recycled plastic, vintage fabrics and workwear materials. DREAM PLAY, the independent jewelry studio designed special ornaments for the dragon girl. The accessories are made of plastic waste, which highlight the concept of environmental-friendly and sustainability.
Glossy industrial DuPont material with recyclable plastic