25 Apr

Gentle Monster

Gentle Monster wears well his name…it is indeed a monster of a concept store and a pretty good one!

After visiting many concept stores in Seoul, each one quite surprising and with strong identity (compare to the ones in Europe), we visited Gentle Monster Flagship store.

We were intrigued by the facade of the  flagship  in Apgujeong Road (a suburb home of numerous upscale concept stores), we didn't really know what the shop was all bout and it just call our curiosity to enter.

First step inside and Gentle Monster just gave us the WOW effect, huge trees installed upside down turning around. Gentle Monster Flagship store is presented as an art exhibition, the exhibit name "Entropy".

The brand also gave us surprise and emotions but with a total different concept and installation when we enter its sister  store in Beijing.

Gentle Monster supports upcoming artist and mix their glasses with creative and surprising contemporary art work in their shop.

The brand has a strong identity and their unique shopping experience is grand.

The brand is not only glasses but a lifestyle inspire where we feel and we just don't look, try, buy… in Gentle Monster we experience!

Designed like an art exhibition, each room of their shops showcase a different line of glasses mixed with art and strong interior decor. Each Gentle Monster shop are different and has a different story to tell!

In Beijing, Gentle Monster welcomed us in their "Secret Appartment". We were not greeted right away by products but by an interactive installation with screen. The first rooms in Gentle Monster don't expose right away the glasses but appeals our curiosity to learn more and discover little by little the products and the brand story.

Gentle monster is AHEAD in the retailtainment and have generated an enormous buzz around its creativity, interactivity and shop experience.

Gentle Monster has naturally become a favorite eyewear brand for the trendy Chinese shoppers.

Gentle Monster is a South Korean eyewear brand founded in 2011 and has become a leader in innovation and in contemporary glasses through differentiation with a unique shop experience, collaborations wand artistic projects. Gentle Monster sell online and has shops in South Korea, Shanghai, Beijing, Hong Kong and New York.

"Entropy" // Tree Installation – Gentle Monster Flagship Store entrance @ Apgujeong Street / Seoul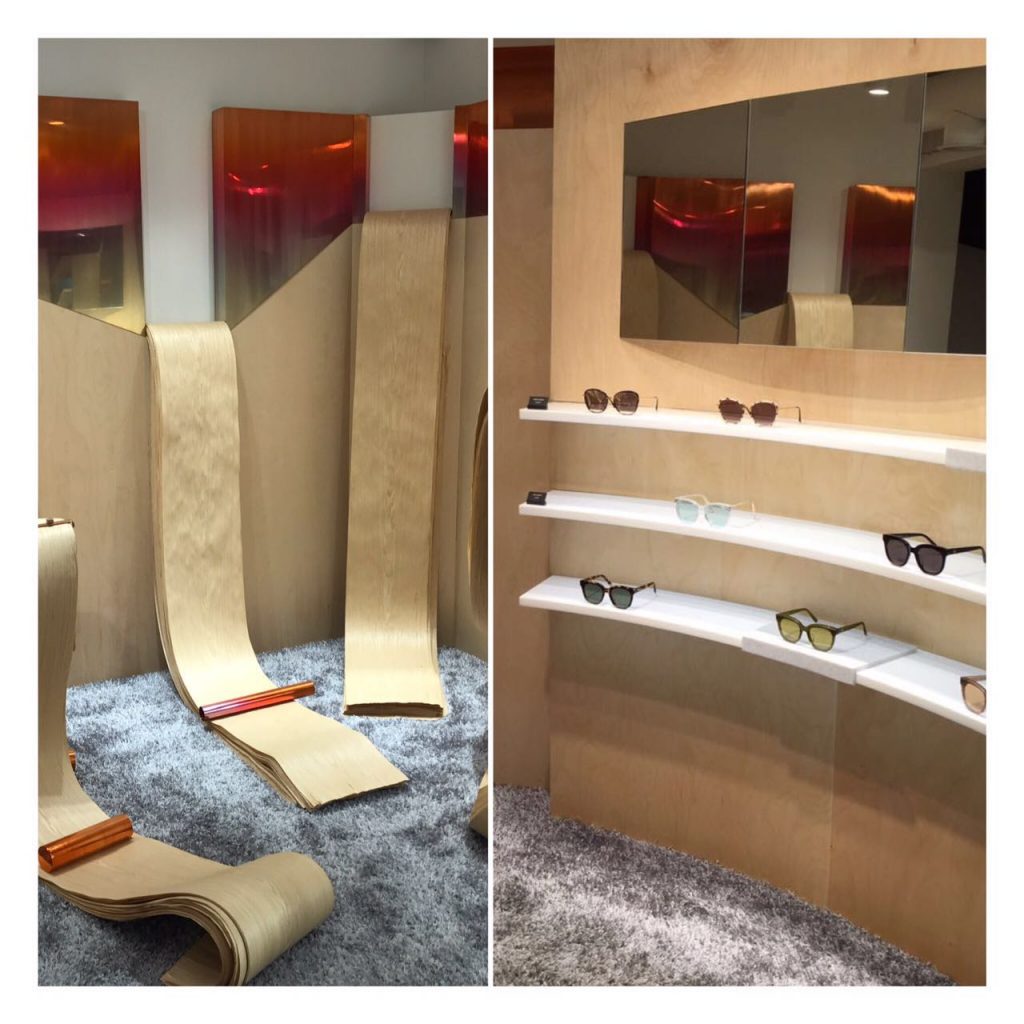 "Entropy" / Product display with art installation in Gentle Monster Flagship store @Apgujeong street / Seoul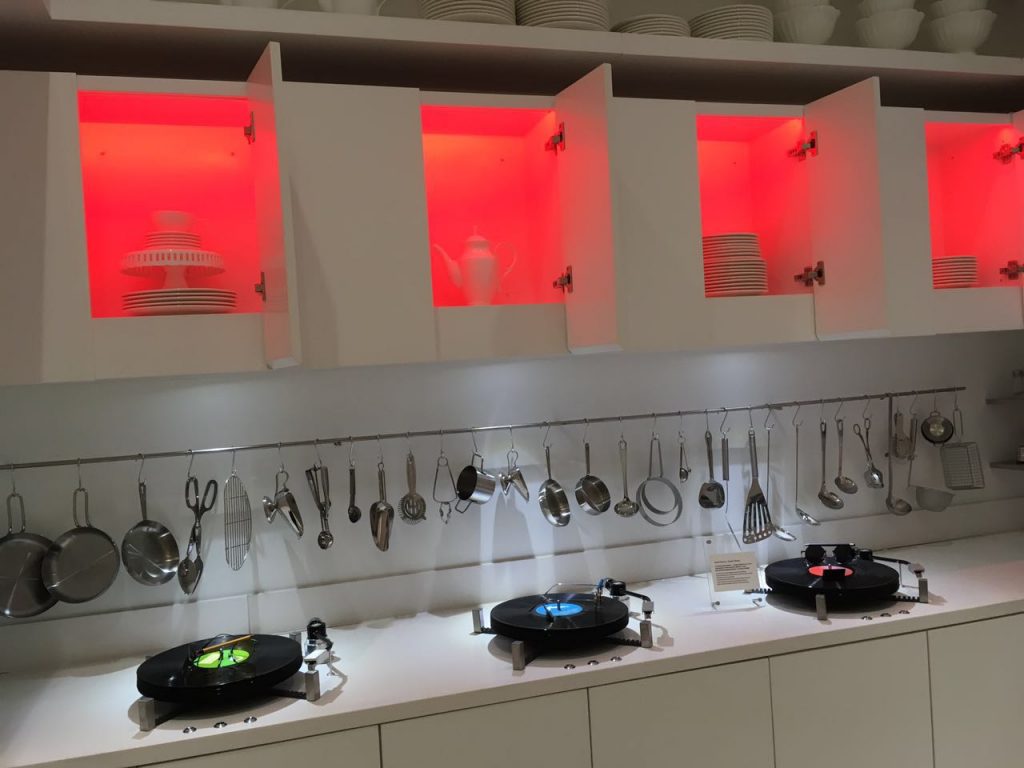 "Secret Appartment" The kitchen @ Gentle monster Beijing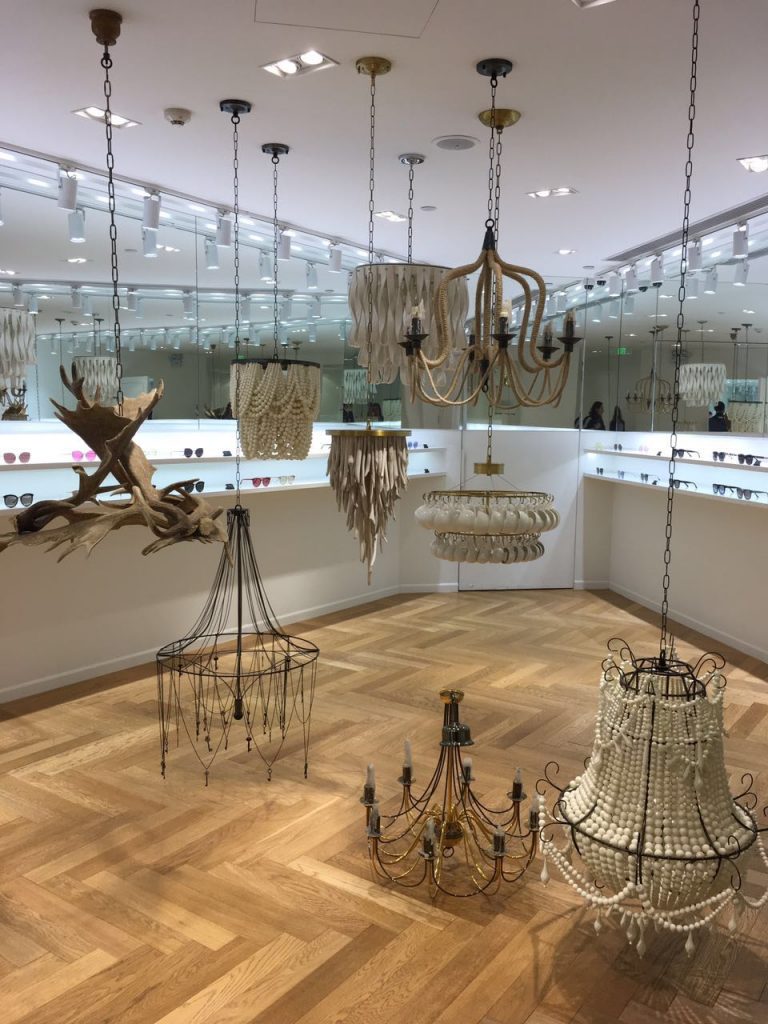 "Secret Appartment" The living room @ Gentle Monster Beijing