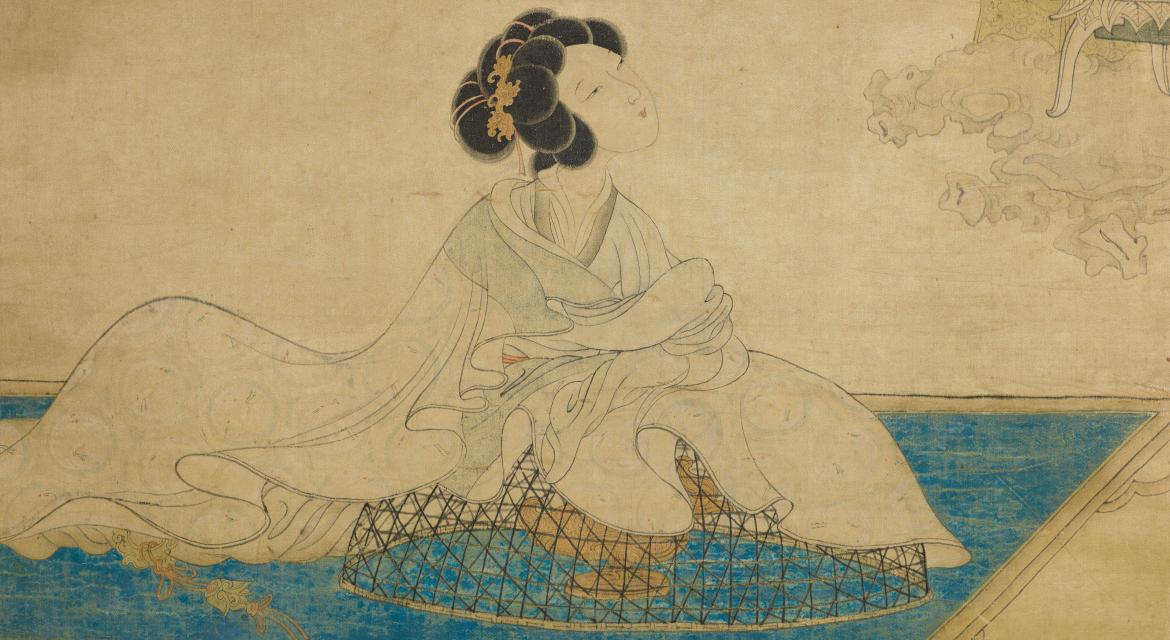 30 Apr

'Parfums de Chine' exhibition: an olfactory journey into Chinese Culture

The exhibition  "Parfums de Chine : The culture of incense in Imperial times" at the Cernuschi Museum in Paris, France, offers its guests the possibility to discover one facet of Chinese rich culture. The exhibition touches the senses by exploring the art of incense and perfume from the 3rd century BCE to the 19th century.

In this scent journey, we learn about how incense and perfume have played an essential role in the cult of harmony and beauty in China." Parfum de Chine "  introduces the traditional ingredients, fragrance burners, incense tables and also illustrates the functions and usages of the incenses during the different imperial dynasties such as for toiletry, for meditation or for ritualistic, ceremonies purposes.
The exhibition proposes olfactory interactive experiments, some are based on the traditional Chinese recipies and others have been revisited by the perfumer-creator of Dior Parfums, François Demachy. He has reinterpreted perfumes from ancient Chinese formulas dating from the great periods of China's history.

Ingredients of incense by Parfums Christian Dior
The smelling experience transports the guests into the past and describe how the scents, herbs and perfumes were used but also tell us about the full recipe.  The interactive smelling stations not only provide us the physical smell but also teaches us about how to scent our hair with the hair- fuming powder or how to freshen our clothes with the "six ingredients for example based on ancient  herbs recipes.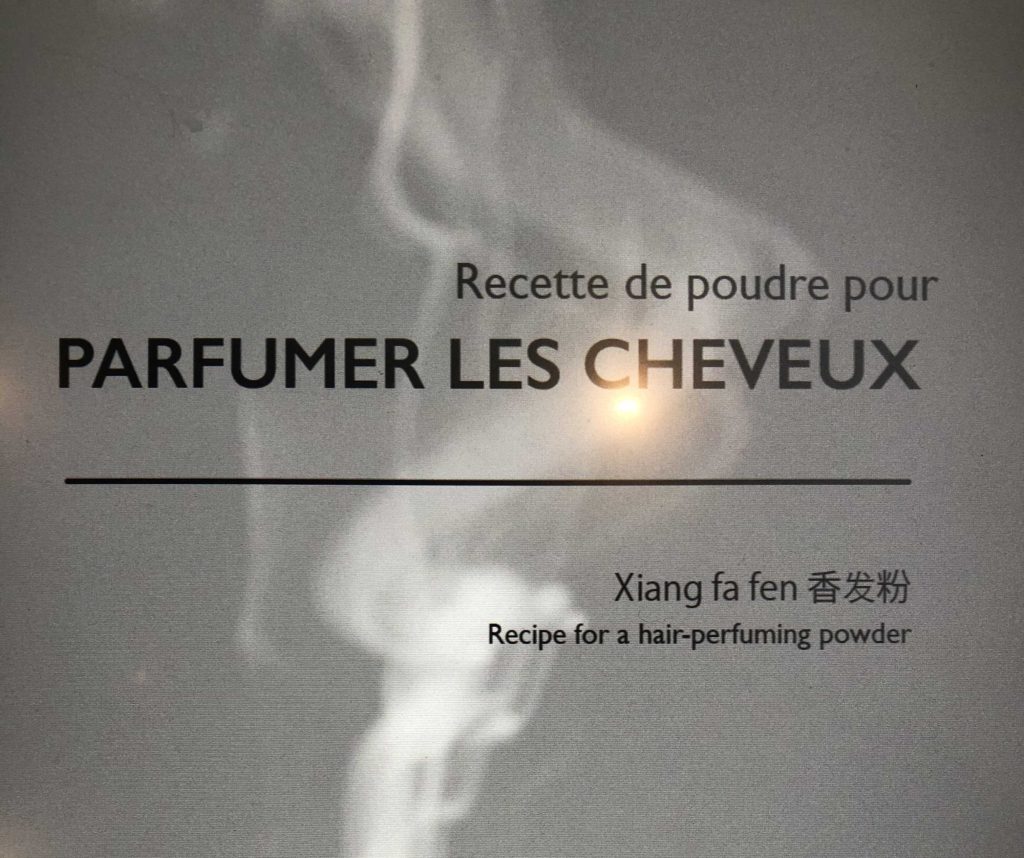 Cernuschi Museum cooperated with Shanghai Museum to present 110 art pieces and archaeology objects, including ceramics, drawings, bronzes, and paintings. This visit gives an overview of the Chinese craftsmanship and superb artistic creations.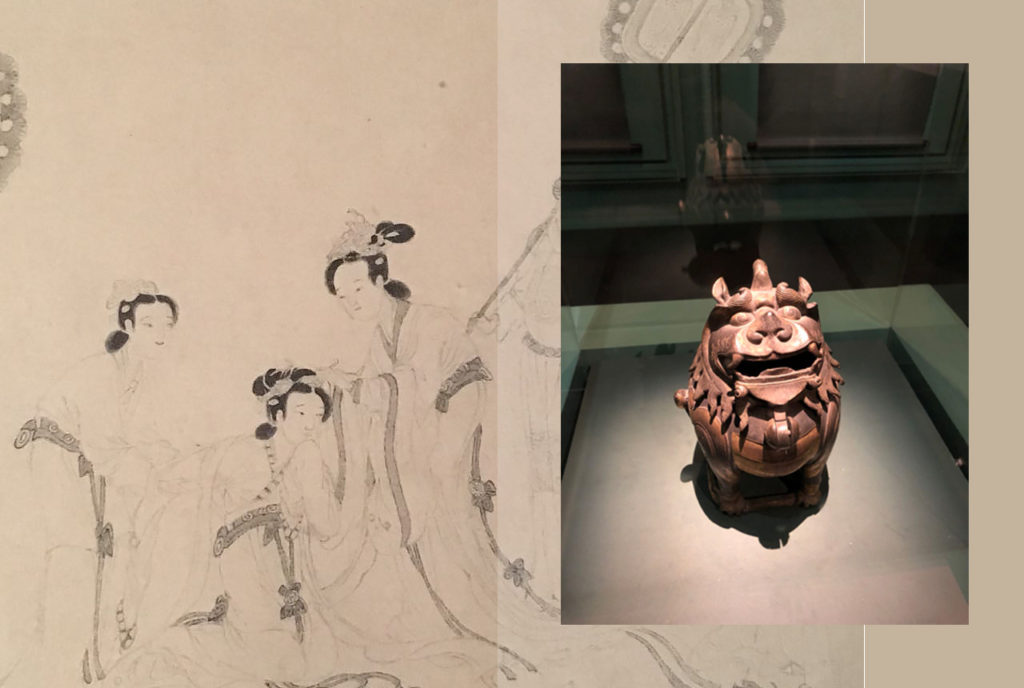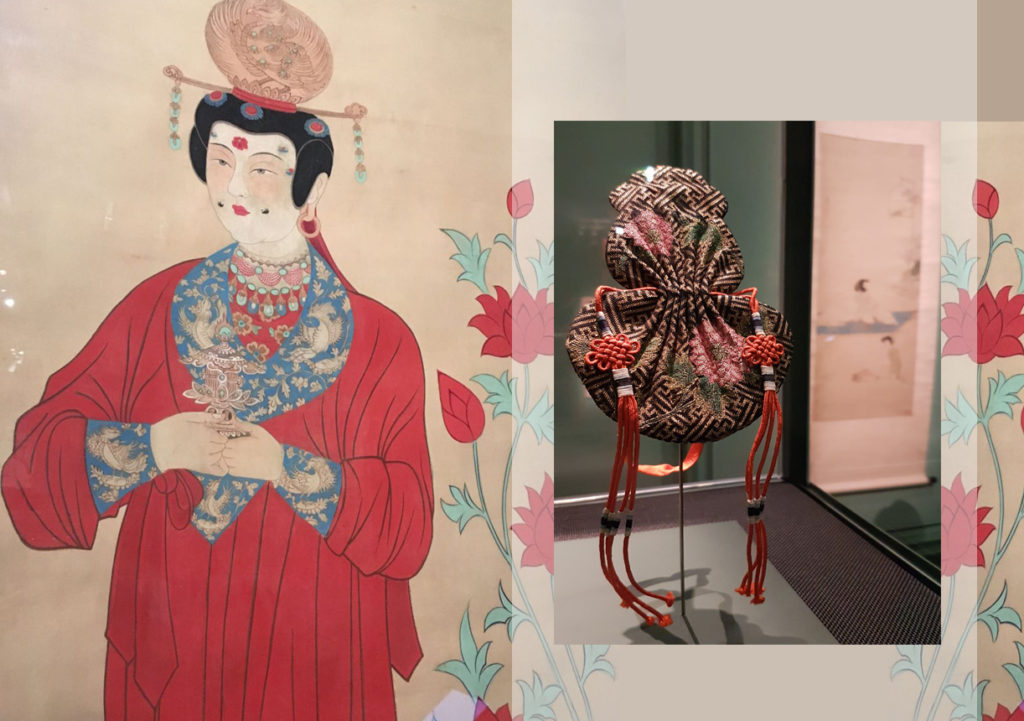 Archaeology objects from Shanghai Museum
The exhibition will last until 26th of August.