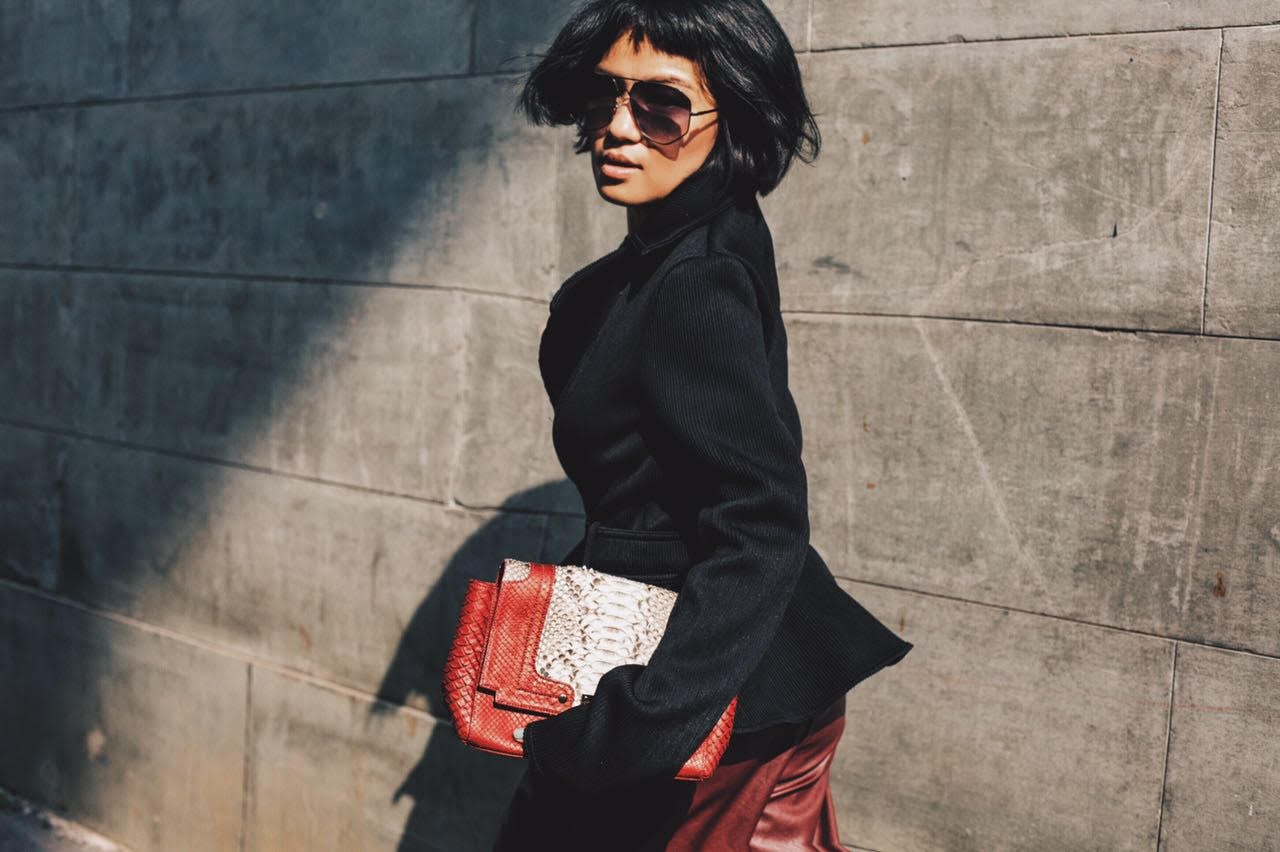 28 Nov

Meeting with The Marginalist / Yanie

The Chinese Pulse has met with the stylish and connected Yanie during her visit of PFW and MFW 2017

Yanie is a fashion and a lifestyle blogger based in Shanghai. From a Chinese background, she grew up in Canada and has worked in the major fashion capitals. Her blog (The Marginalist) bridges the east with the west where she collaborates with international fashion brands. Yanie always stays up to date about fashion and shares insider information, previews and knowledge on the fashion industry to China. She is invited to major fashion events to discover new trends and styles.

TCP asked The Marginalist a few questions:

What is your fashion style?

I love raw Denim , bright PVC colors and the "Boy Meets Girl" look. I love the 70's and 80's Vibe.

What/who inspire your looks?

The Streets

What are your favorite looks you wore during Milan Fashion Week?
Wearing Dori Tomcsanyi Shirt, Guess Skirt, Jeffery Campbell Shoes, Chloe Eyewear ( Marchon) and Mozaik Clutch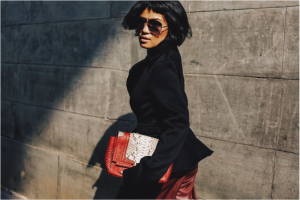 Total Look by Guess, Dienastie Eyewear and Python Clutch by The Mozaik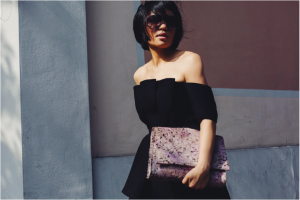 AFL Shoulderless Shirt, Dienastie Eyewear, vintage track pants, and Clutch by The Mozaik
All photos are taken by IVAN GRIANTI
What are your three latest posts on wechat?
– Covetry- a New Multi Retail Experience
– Fashion Highlights Recap MFW
– Insiders News on MFW
Who is/are for you the emerging Chinese fashion designer?
BY Fang, Lantern Sense, Jinnnn, Rolling Acid
Discover more about Yanie's fanishion universe on The Marginalist.