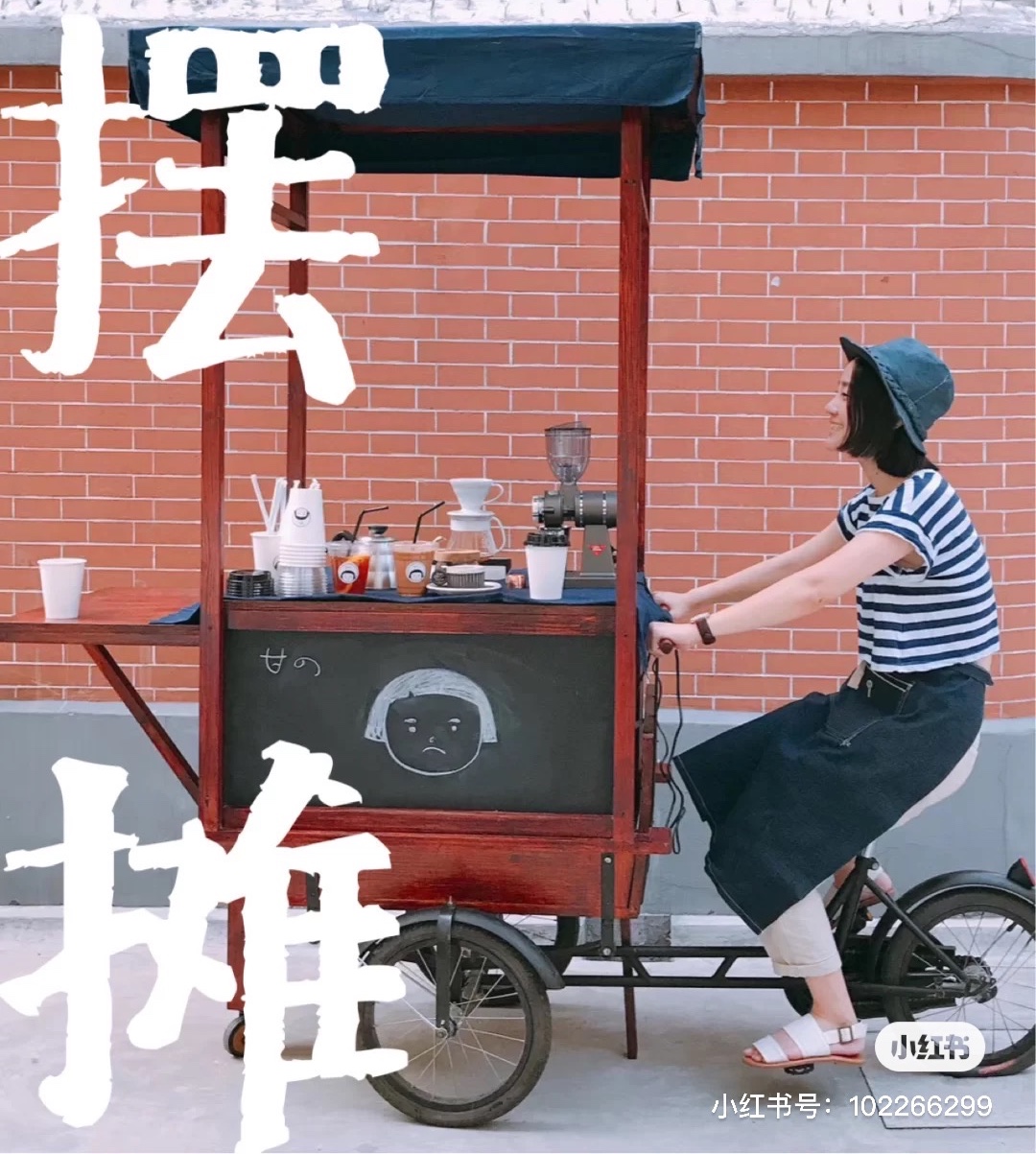 17 Jun

The revival of China's street stalls / Baitan 摆摊

Recently, street stalls are reviving in China and are becoming a hot topic on Chinese social medias. Since the outbreak of Covid-19, companies suffered great losses and the number of jobless people increased.

With the intention to promote economic recovery, Chinese government re-legalized street stall business in big cities. And it has become super trendy among young Chinese generation with street stall reviving in a very cool and contemporary way.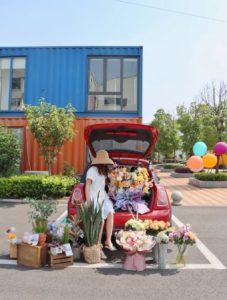 Young people set up flower shops and coffee stalls with self-made trolley and motorbike (Source: RED/小红书)
In 1980s and 1990s, street stalls were very popular to sell food, clothes, ceramics and small items/ accessories in China, especially in big cities such as Beijing, Shanghai and Chengdu. However, since 2000, Chinese government has become stricter in order to create cleaner city images matching with its rapid economic growth and development. Street stalls started to disappear in many cities.
A shoe stall in 1980's
Today, the stall trend is actually sweeping the whole country! People start to redefine street stall businesses in a modern way and match it with very inspiring social media content. They post their fancy stall photos on social medias such as Weibo and RED to show off their product curation, sophisticated design, coffee making skills, design creativity etc…
Car trunks has become the trendiest choice of stalls, on which people sell food, drinks, flowers, and selective collections of shoes, clothes and other cool stuff.
For example, "On the Road" is a car trunk coffee stall in Chengdu and has become the new "Daka" (打卡 / must go) place because of its design and originality. It is attracting many young people to visit and share photos on the internet.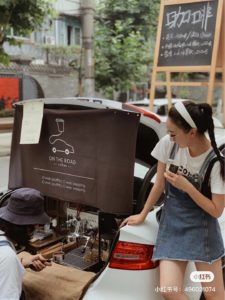 The new Daka (打卡 / must go) place in Chengdu: "On the Road" coffee stall (source: RED/小红书)
The Trunk market trend is spreading in big cities such as Shanghai and Hangzhou as many people join in the trend to set up their own trunk stall. Stall business is not only a way to make a living now but also becomes a kind of lifestyle with many people showing their fancy stall on the internet as well as also a way to interact in real life after the long confinement period.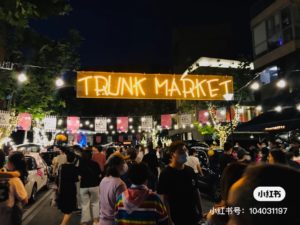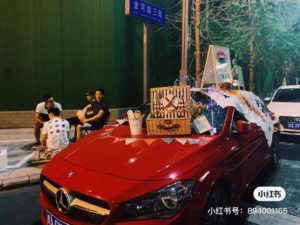 .
A trunk market in Shanghai (source: RED/小红书)