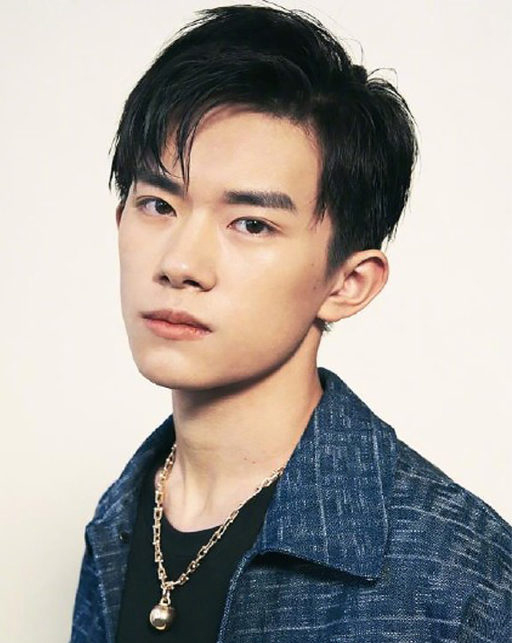 18 May

'Little fresh meat', the new influential Chinese idols

In China today, a new generation of masculine idols is coming up, who is qualified by their massive millennials audience,  by the popular expression of "little fresh meat"(小鲜肉 xiao xian rou). Belonging to the post 95's generation and perceived as particularly handsome by Chinese girls they are very active on the different social medias making them the country's new superstars.

For its April 2018 issue, VogueMe, the younger sibling of Vogue China fashion magazine, chose to introduce four post-95s young men idols that are believed to be the key players of the Chinese trendy scene. We completed this list with 2 other unmissable "little fresh meat" profiles, all are influencing the fashion and beauty attitudes and trends.

Here's our selection:
Jackson Yee,《This is street dance》
1. Jackson Yee(易烊千玺)
Jackson Yee is a member of TFBOYS (an extremely popular Chinese boys band) and is a singer, actor and a talented dancer. He is the youngest celebrity judge of the latest Chinese TV show "This is street dance"
Roy Wang,cover photo by 《Men's Uno Young》 March 2018
2.Roy Wang(王源)
Another member of TFBOYS , Roy Wang, is also a must known Chinese young celebrity that rules the trends and influence the Chinese youngsters. Roy is a singer and songwriter, television host as well as an actor. He was named by Time as one of the 30 Most Influential Teens of 2017. He is the first world Youth idol that was invited to speak at the International Forum (ECOSOC Youth Forum 2017). The same year, he used his popularity to set up his own charity foundation "Yuan Foundation" that helps people that suffer from different disease and don't have enough ressources to pay their treatments.
Leo Wu,photo by Vogueme April 2018
3. Leo Wu(吴磊)
Known as the "Nation's Little Brother" in China, Leo debuted is career as a child star when he was only 6 years old. He is now playing in numerous famous TV shows and series such as "Battle through the heaven". Leo, only 18 years old,  was invited by Bottega Veneta to attend their 2018 AW fashion show during New York Fashion Week. The brand took the opportunity to reach awareness to the post 90's Chinese audience through Leo.
Turbo Liu,
photo by Vogueme April 2018
4.Turbo Liu(刘昊然)
Young talented Chinese actor, top student in the acting department of the Central Academy of Drama, Turbo Liu is a key figure of the new generation of Chinese celebrities. Louis Vuitton also recognised Turbo's talent and had invited him to attend  it's 2018 AW show in Paris.
–> Beside the selection of VogueMe, we have extended the list with  two other profiles of "Little fresh meat" that are also very influential among the Chinese youth and that need to be knows for their influential power:
Cai Xukun and Weibo influential rank (Data:April)
5/Cai Xunkun(蔡徐坤)
In January 2018, a new Chinese reality show called "Idol Producer"  created some buzz on the different social media platforms as it replaced the adored Korean K-POP TV programs that were banned in China. Based on the same principle of the K-Pop program, " Idol Producer" welcomed 99 young trainees and the last 9 trainees of the competition will create the winning boys band of the year. The final winner of the show is Cai Xunkun, he became the top 1 influential celebrity on Weibo in April 2018. His amount of followers increased up to 8 million thanks to the show. The young female fans are looking to have the same products at the new TV idol, they are willing to buy the same labels for food, clothes, drinks etc.. to feel closer to Cai Xunkun.
Huang Zitao,《This is street dance》
6/ Huang Zitao(黄子韬)
Huang Zitao  is a Chinese rapper, singer, songwriter, model and actor. He is a former member of the South Korean-Chinese boy group EXO. Like his former team member Kris Wu and Lu Han, he also quitted EXO and decided to go back to China to build up his own personal career. He became one of the celebrity judge of the popular TV show "This is street dance"and  gained huge amount of followers thanks to his humour and his strong personality.